Terrorism Event Pre-Incident Indicators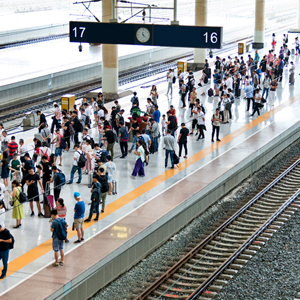 Price
$35.00
Content Provider:
RCMP
Language
En/Fr
Length
1.5 hours
Release Date
2021-06-17
Registration Process
Register
Regardless of whether a planned terrorist attack is the work of a lone individual or a terrorist cell, there will always be indicators which can be observed, collected, and assessed. Frontline personnel play a critical role in protecting Canada from potential terrorist attacks. As the eyes and ears on the street, knowing what to look and listen for during the course of day-to-day duties can contribute to the security and safety of all Canadians.
The Terrorism Event Pre-Incident Indicators course builds upon the experience of trained law enforcement professionals to increase overall situational awareness. By describing possible terrorist event pre-incident indicators and identified attack methods, learners will be better able to recognize and respond to a possible terrorist event in the making, thus increasing the chances of preventing a future attack in Canada.
When you have completed this course you will be able to:
Define terrorist activity
Recognize possible pre-incident indicators and explain their significance
Identify the importance of your role in recognizing behaviours and/or actions
Identify how to report a suspicious incident
Identify the possible indicators within the various phases of a terrorist attack
Target Audience
Sworn Police, Police Services, Government and Other First Responders
Content Provider
This course was developed by the RCMP and has been made available to all police services via CPKN.