Infectious Disease and Pandemic Preparedness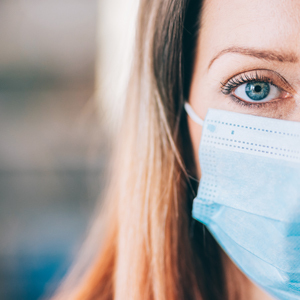 Price
$35.00
Content Provider:
Respond Solutions Inc.
Language
En/Fr
Length
0.5 hours
Release Date
2021-06-29
Registration Process
Register
Respiratory viruses are a global issue. According to the World Health Organization (WHO), it is estimated that lower respiratory infections are within the top five causes of death worldwide. Worldwide, these annual epidemics are estimated to result in about 3 to 5 million cases of severe illness, and about 290,000 to 650,000 respiratory deaths due to respiratory diseases alone.
Everyone is at risk of getting the flu. The flu is among the 10 leading causes of death in Canada. Each year in Canada, the flu causes an estimated:
12,200 hospital stays
3,500 deaths
Respiratory viruses such as influenza and coronaviruses range from causing the common cold to more serious diseases such as SARS (Severe Acute Respiratory Syndrome), MERS (Middle East Respiratory Syndrome), and COVID-19 (Novel Coronavirus Disease 2019). Epidemics can result in high levels of worker/school absenteeism and productivity losses.
Global traffic, which contributes to the rapid spread of disease, coupled with a lag time for the creation of vaccines, increases the potential of these types of infections to reach pandemic status. At that stage, these infections can not only cause serious illness or death among a significant portion of the population, but also cause considerable disruption to daily activities. During such events, appropriate infectious disease control measures and self-preparedness techniques are key to minimizing impact.
This Infectious Disease and Pandemic Preparedness online course is designed to give you an overall awareness and understanding of respiratory viruses, infectious disease, and pandemic preparedness. In addition to reviewing the causes, methods of transmission, and impacts of infectious disease, this course will describe personal preparedness measures to help minimize the spread of infectious disease.
When you have completed this course you will be able to:
Recall specific terminology related to infectious diseases and pandemics
Recall a historical perspective of influenza
Understand the current state of influenza infection
Identify and classify influenza viruses
Describe the methods of spreading viruses
Identify the causes of infectious diseases, epidemics, and pandemics
Recall and explain the implications of a pandemic
Recall and apply established methods of Infectious Disease Control
Identify personal protective measures to minimize the spread of infectious disease
Recall how to use Personal Protective Equipment (PPE)
Target Audience
Sworn Police, Police Civilian, Public Safety Officer, Peace Officer / Special Constable, Student, Other Federal, Provincial and Municipal Employees
Content Provider
Content for this course was provided by Respond Solutions Inc.