Congratulations, Chief Kimberley Greenwood!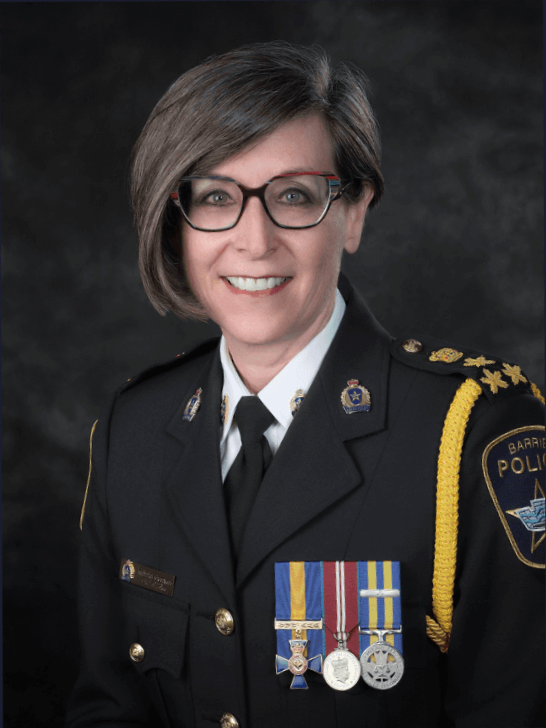 CPKN would like to extend its best wishes to Chief Kimberley Greenwood, Barrie Police Service, on her retirement.
Chief Greenwood has served the Canadian policing community for more than 40 years. During her time as Chief of the Barrie Police Service, she served as President of the Ontario Association of Chiefs of Police and Vice President of the Canadian Association of Chiefs of Police. She is also a member of the International Association of Chiefs of Police; past Chair of the Coalition of Children, Youth and Family; and sits on the Board of Governors for Georgian College.
Chief Greenwood has also served on CPKN's Board of Directors for 10 years, including the last 5 years as Board Chair. She has established an incredible legacy of service that will positively impact the policing community for years to come. Her efforts and insights will be missed by all members at CPKN.
Best wishes, Chief Greenwood!