Report Writing (Under Construction)
Course Category/Categories: Patrol/Operations Training, Students, Under Construction,
Notice: This course is Under Construction. No new registrations are available at this time. Please watch for updates on when the new course will be released.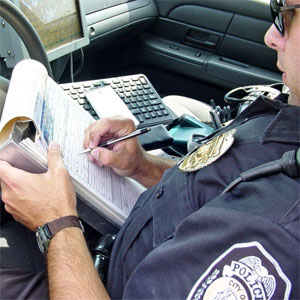 Price
$25.00
Content Provider:
Alberta Justice and Solicitor General
Language
En
Length
0.25 hours
Report writing is a skill often undervalued by officers. In reality, the ability write an effective report can be one of the most important elements of an investigation – a well written report can convey complex information in a logical and comprehensive manner and can form the most important link in the judicial chain. Furthermore, writing an effective report is an opportunity to showcase investigation skills, critical thinking abilities, and strategic approaches to policing.
Report Writing instructs on how to communicate information in a logical, concise, and accurate manner. In addition to exploring the importance of reports in investigative and judicial processes, it also examines strategies to improve the quality of writing skills, including grammar and report structure.
Learning Objectives
When you have completed this course you will be able to:
Evaluate your report writing and either list or make improvements
Paraphrase the importance of writing clear and concise reports
Explain the complexity of writing reports and the volume of writing officers complete on a daily basis
Discuss how your investigative abilities are expressed through your report writing
Recognize the link between your notes and your report writing
Identify potential issues that pose an ethical issue
Discuss the police report pathway
Assess your investigation using the Evidence, Belief, Action (EBA) cycle
Use the EBA cycle to analyze evidence, form your beliefs, and take the appropriate actions
List all necessary information in your report
List all charges, the count, criminal code section, date, time, and place
Provide and describe any evidence to support your charge(s)
List all persons involved (civilian and sworn)
Describe the involvement of all persons listed (civilian and sworn)
Complete an investigative summary by including information about who, what, where, why, and the elements of the charge
Recall that reports are read and reviewed by others
Evaluate your reports and determine whether or not they are complete
Apply the Goals, Objectives, Strategies (GOS) model to report writing
Recall that reports need to be concise, accurate, and logical
Demonstrate the GOS model by writing quickly and include a lot of information in a way that is easy to understand
Construct a clear and concise report that is chronological in order
Construct a report that links the events to the charges
Construct a report that describes the events in chronological order
Construct a report that articulates the occurrence clearly for the reader
Apply the Relevance, Structure, Precision (RSP) model
Apply strategies to improve the quality of your report
Apply grammatical strategies to improve the quality of your writing
Use information in the module to further improve writing skills
Use information to further develop investigative knowledge
Target Audience
Sworn Police, Police Civilian, Public Safety Officer, Peace Officer / Special Constable, Student, Other Federal, Provincial and Municipal Employees
Content Provider
The content for this course was developed by Alberta Justice and Solicitor General in collaboration with Edmonton Police Service and other agencies.