RCMP PKI Local Registration Authority (Under Construction)
Course Category/Categories: Information Management Systems, Under Construction,
Notice: This course is Under Construction. No new registrations are available at this time. Please watch for updates on when the new course will be released.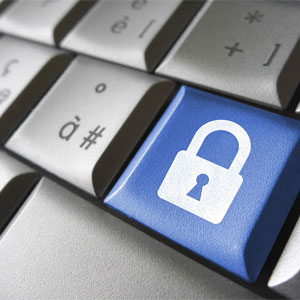 Price
$25.00
$25.00 for initial registration $15.00 for recertification (every 3 years)
Content Provider:
RCMP
Language
En/Fr
Length
1 hour
To access secure police services applications, members must register for personal Public Key Infrastructure (PKI) credentials through the RCMP PKI Certificate Authority (CA) in Ottawa. Outside of Ontario, police agencies that require PKI services from the RCMP must have a certified Local Registration Authority (LRA). An LRA is an individual who is certified by, and performs certificate duties for their agency on behalf of, the RCMP CA, including:
identifying and authenticating new digital certificate users;
recovering the profiles of existing users;
authenticating a user's identity; and
authorizing the revocation of a user's certificate.
The RCMP Local Registration Authority course provides the information for a police member to be certified as an LRA for their agency. It is specifically designed for Canadian Policing Partner Agency employees as well as RCMP Employees. This training is mandatory for individuals to become an LRA.
Learning Objectives
When you have completed this course you will be able to:
Identify the purpose of a Local Registration Authority
Recall the functions of a trusted infrastructure
Understand concepts of the encryption and decryption functions
Recall the purpose of the Encryption Key Pairs
Recall the purpose of the Digital Signature Key Pairs
Identify the purpose of the hash function
Recall what the Public Key Infrastructure is used for
Identify the components of the RCMP PKI
Identify the factors of authenticity used in the RCMP PKI
Recall the benefits of PKI
Understand the Certification Practice Statement policies as they apply to a Local Registration Authority and users of the RCMP PKI
Recall the role of a Local Registration Authority
Understand the responsibilities of a Local Registration Authority
To Register
Authorization to enroll in this course is granted by the RCMP PKI Administration Program. Please contact PKIAdmin-AdmICP@rcmp-grc.gc.ca to register. Approved registrations will be forwarded by the LRA Training Coordinator to CPKN for processing. For more information, please contact:
LRA Training Coordinator
RCMP – PKI Administration Program
Email: PKIAdmin-AdmICP@rcmp-grc.gc.ca
Target Audience
Sworn Police