Personal Protection Strategy for Infection Prevention and Control

Course Category: Health, Safety & Wellness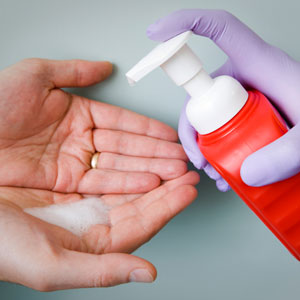 Price
$25.00
Content Provider:
Peel Regional Police Service
Language
En/Fr
Length
1.5 hours
Registration Process
Register
It is the responsibility of every police officer to understand and prevent the transmission of infectious disease within their work environments. The Personal Protection Strategy (PPS) is a resource for awareness and guidance for the prevention of communicable disease. The consistent use of this model can be an important tool in helping police officers protect themselves, their families, friends, co-workers and communities from disease agents.
Personal Protection Strategy for Infection Prevention and Control is designed to familiarize police officers with the use of the PPS as a means to reduce the risk of contracting an infectious disease. In addition to reviewing the risks associated with infectious disease, this course examines the key principles of the PPS and how to apply those principles to prevent the spread of infectious disease.
Learning Outcomes
When you have completed this course you will be able to:
Understand the risk of infectious disease in policing and how it impacts you
Recognize the key components of the Personal Protection Strategy model and how to apply the principles of the model to prevent the spread of infection from person to person
Apply the principles of the Personal Protection Strategy model to prevent the spread of infection from person to person
Target Audience
Sworn Police, Police Civilian, Public Safety Officer, Peace Officer / Special Constable, Other Federal, Provincial and Municipal Employees
Content Provider
Content for this course has been provided by Peel Regional Police Service.The development of this course was funded by the Government of Canada's Sector Council Program.