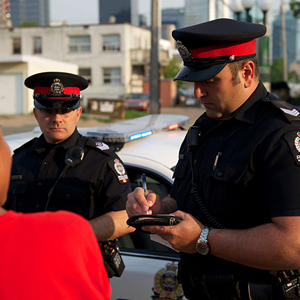 Price
$35.00
Content Provider:
Alberta Association of Chiefs of Police (AACP)
Language
En/Fr
Length
0.5 hours
Release Date
2021-03-03
Registration Process
Register
Notes are the foundation of an investigation and can often come into play months or years after an incident. No longer a means of simply refreshing an officer's memory, notes play a critical role in judicial proceedings where there is a direct link between an officer's notes, their report, and their testimony.
Note Taking reviews the legal expectations with regard to note taking and describes how a systematic approach to note taking will ensure the completeness and integrity of an officer's notebook. This module provides guidelines for effective note taking, including preparation at the beginning of a shift, preparing to give testimony, and techniques to improve note taking.
When you have completed this course you will be able to:
Recall that note taking is the foundation of an investigation, and poor notes may lead to poor report writing and to poor testimony.
Recall that legal expectations regarding note taking are increasingly complex.
Compose your notes so that the event can be recalled months or years later.
Compose your notes and adhere to both legal requirements and your agency's policy.
Recall that, as an officer, you must prepare your investigative notebook at the beginning of each shift.
Describe and record in your notes the details of an incident in a clear, concise, factual, and professional manner.
Locate all the necessary information and ensure that your notes are complete.
Recall that you must articulate your justification for the use of force.
Compose your notes according to the guidelines when no investigative notebook is available.
Ensure that you exclude any information that may reveal a confidential informant.
Recall your organization's policy regarding confidential informants and note taking.
Evaluate your notes for completeness and accuracy.
This course is part of the Investigative Skills Education Program (ISEP) Level 200.
Target Audience
Sworn Police, Police Services, Government and Other First Responders
Content Provider
Content for this course was provided by the Alberta Association of Chiefs of Police (AACP).