LGBT Issues

Course Category: Community Awareness and Interactions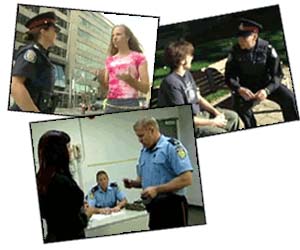 Price
$25.00
Content Provider:
Toronto Police Service
Language
En
Length
1 hour
Registration Process
Register
Interacting within the immense diversity of our communities is a reality of policing. As such, it is important that police officers recognize and understand the issues facing the various groups within our communities.
This course is designed to assist police officers understand the issues specific to the Lesbian, Gay, Bisexual, Transgender (LGBT) community and effectively execute their duties while working within that community. This course identifies common terms and issues unique to this community and suggests courses of action for officers to follow when interacting with members of this group.
Learning Objectives
When you have completed this course you will be able to:
Recall and understand common terms used in the LGBT and Trans community
Describe and understand some of the unique issues of the LGBT community including the differences and similarities of domestic related investigations between the LGBT and straight communities
Incorporate "trans" knowledge into your own working lexicon
Understand the challenges of conducting searches of "trans" persons who have been arrested
Target Audience
Sworn Police, Police Civilian, Public Safety Officer, Peace Officer / Special Constable, Other Federal, Provincial and Municipal Employees
Content Provider
This course was developed by the Toronto Police Service and made available to all police services via CPKN.