Immediate Rapid Deployment – Team Tactics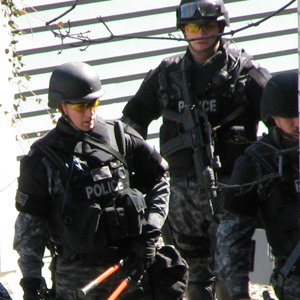 Price
$35.00
Content Provider:
Waterloo Regional Police
Language
En
Length
.75 hours
Registration Process
Register
This Immediate Rapid Deployment – Team Tactics E-Learning course was designed to be a refresher to the initial IRD training. It is a prerequisite to the Immediate Rapid Deployment practical training offered in our In-Service Training program.
Learning Objectives
When you have completed this course you will be able to:
Understand the priorities during an IRD incident
Understand the general responsibilities of the responding officers
Identify the different IRD formations and movements
Recognize the different IRD modes and teams
Recall communication considerations
This course is designed for sworn officers and members in communications.
Target Audience
Sworn Police
Content Provider
Waterloo Regional Police