Foundations of Applicant Interviewing Part 2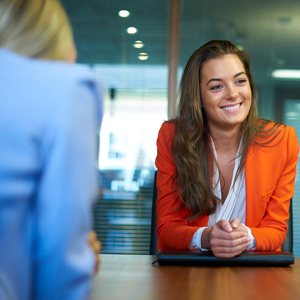 Price
$35.00
Content Provider:
Edmonton Police Service Recruit Selection Unit and Tedeschini Training And Consulting
Language
En
Length
30 minutes
Release Date
2021-12-14
Registration Process
Register
Conducting interviews with police applicants is a core task of the Recruiting and Selection Unit. The way in which these interviews are conducted can have a profound impact on the outcome, fairness, efficiency and reliability of the hiring process. The content presented in these modules reflects the key elements for interviewing police applicants in a manner which respects and protects their human rights and dignity during the interview process.
When you have completed this course you will be able to:
Develop a new or amended disclosure
Employ effective listening behaviours when interviewing an applicant
Follow a prescribed questioning process when interviewing an applicant
Distinguish when an applicant is likely to be telling the truth vs. withholding or fabricating information
This is part 2 of a two part series. Click here to read more about Foundations of Interviewing Part 1.
Target Audience
Sworn Police, Police Services, Government and Other First Responders
Content Provider
These modules are a joint project of the Edmonton Police Service Recruit Selection Unit and Tedeschini Training And Consulting.