Cultural Awareness and Humility
Notice: Some links within this course are specific to RCMP employees and cannot be accessed by non-RCMP learners. If you are not an RCMP member, please check your own service's policies and procedures as they relate to this topic.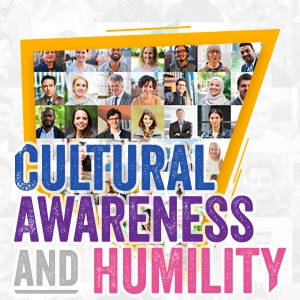 Price
$60.00
Content Provider:
RCMP
Language
En/Fr
Length
3 hours
Release Date
2020-12-14
Registration Process
Register
This course is designed to increase knowledge, enhance self-awareness and strengthen the skills of police and public safety professionals employees who work both directly and indirectly with different cultures. This course introduces the concept of 'cultural humility' and the fact that learning about different cultures and values can be a life-long undertaking. The immeasurable benefit that comes from valuing other perspectives and ideas is also emphasized. The purpose of this course is to further develop individual competencies and promote positive partnerships.
This online course is comprised of 6 modules and will present terminology, diversity, aspects of history, and contexts for understanding social disparities and inequities. From our Canadian multicultural perspective, we will examine cultures and diversity, stereotyping and myths, as well as Indigenous considerations.
Target Audience
Sworn Police, Police Services, Government and Other First Responders