Coach Officer Training (Under Construction)
Course Category/Categories: Supervisor and Leadership Training, Under Construction,
Notice: This course is Under Construction. No new registrations are available at this time. Please watch for updates on when the new course will be released.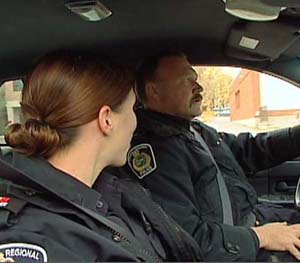 Price
$50.00
Content Provider:
Ontario Police College
Language
En/Fr
Length
2.5 hours
During field training, effective coaching involves grounded coaching principles, a systematic approach, and the ability to lead by example in order to develop competent, independently functioning frontline police officers. To perform the job of policing, trainees need highly developed technical and physical abilities, as well as mental readiness skills which are characteristic of peak performing officers. Using adult learning principles, a coach officer's job is to assess and develop these essential skills and performance indicators.
Coach Officer Training is designed to prepare coach officers to assist their trainees to apply the knowledge and skills acquired during basic training to the reality of policing. This course covers key elements of training, including setting goals, identifying relevant training activities, performance assessment, and remediation strategies, together with essential coaching techniques designed to develop police officer trainees.
Learners who successfully complete this course will be able to immediately print a CPKN Certificate of Completion.
Learning Objectives
Upon completion of this course you will be able to:
Identify at least three elements of effective coaching
Recognize the significance of mental readiness skills in training for optimal performance
Describe the role of a leader
Recall the characteristics of a leader and a manager
Explain the relationship parameters between a coach and a recruit
Describe the accountability and expectations of a supervisor
Identify the five components of the coaching process
Identify the goal of field training and coaching
Identify the twelve indicators of peak performance
Explain why the content of field training must be related to the goal of field training
Identify at least three characteristics of adult learners
Explain and demonstrate the application of E.D.I.C.
Identify at least three "dos" of effective feedback
Explain the three stages of learning
Explain how to use the performance indicators to assess performance
Identify the purpose of remediation and basic strategies to improve trainee performance
Identify four major rules governing effective documentation of trainee performance
Target Audience
Sworn Police, Police Civilian, Public Safety Officer, Peace Officer / Special Constable, Other Federal, Provincial and Municipal Employees
Content Provider
Content for this course has been developed by Ontario Police College in conjunction with the University of Ottawa.