Flash-based courses & the Catalogue review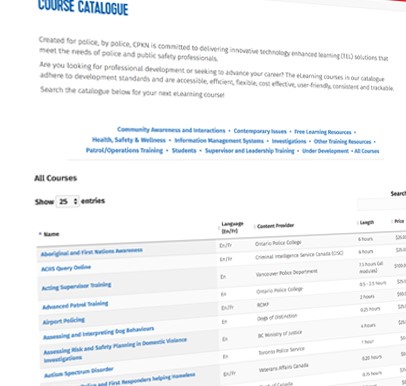 In 2017, Adobe issued a statement that they will stop updating and distributing Flash Player at the end of 2020.  In response to this announcement, all major web browsers have announced they will disable the Flash plug-in by default in 2019. By the end of 2020, Flash Player will be removed from their build process and most browsers will move to prevent the ability to enable Flash content.
To read, statements from each of the major web browsers, follow the links below:
Internet Explorer / Microsoft Edge
Over the last 15 years, CPKN's has grown to offer more than 180 eLearning courses. In 2019, one of our priorities is to complete a full review of the catalogue. The review will ensure CPKN has the most relevant and up-to-date eLearning courses.  Additionally, CPKN will begin moving courses from Flash-based content to HTML5 as Flash will become unsupported in 2020.
We look forward to this exiting opportunity to update our catalogue and connect with you on the benefits of building in HTML5! If you have any questions, please contact us.