Tackling Structural Racism
Notice: This course is not included in annual subscriptions.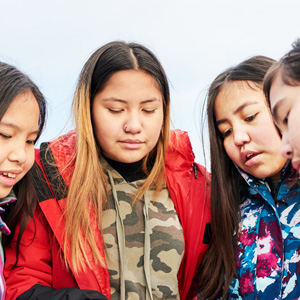 Price
$175.00
Content Provider:
University of Alberta
Language
En
Length
8 hours
Registration Process
Register
Welcome to Tackling Structural Racism.
Grounded in the Truth and Reconciliation Commission's Calls to Action, this micro-course introduces key anti-racism concepts that are applied to various sectors (education, social services, and the policing and legal system). By using real world case studies and Indigenous led content to provide learners with Indigenous perspectives and experiences, this micro-course points to successful efforts to tackle issues related to structural racism in Canada.
When you have completed this course you will be able to:
Establish foundation knowledge about the landscape of racism and ways that it materializes in the context of settler colonialism in Canada
Learn key concepts and models in anti-racism work that will contribute to the establishment of good relations with Indigenous peoples
Develop working knowledge of colonial and Indigenous approaches to education
Recognize Indigenous-led efforts of educational reform that build inclusivity with positive results
Outline positive ways for continued improvement and further learning across the educational system.
Identify the differences between the impact of social service, policing and judicial policies generally and the impacts of these policies on Indigenous people
Outline and summarize the practices and policies adopted within social services, policing and the judicial system that perpetuated colonization and discrimination
Describe ways that Indigenous individuals and communities are underserved by police and within the judicial system
Identify the ways that Indigenous people are advocating for change
Recognize your role as a potential ally to Indigenous people
INTELLECTUAL PROPERTY STATEMENT
Information and images shared within this course either fall within 'fair usage' guidelines of the Copyright Act or have been made available through usage agreements specific to this course. Redistribution of information provided within this course will infringe copyright regulations. Contact course or lecture authors for more information on copyright and usage rights.
TERRITORIAL ACKNOWLEDGEMENT
The University of Alberta, its buildings, labs, and research stations are primarily located on the traditional territory of Cree, Blackfoot, Métis, Nakota Sioux, Iroquois, Dene, and Ojibway/Saulteaux/Anishinaabe nations; lands that are now known as part of Treaties 6, 7, and 8 and homeland of the Métis. The University of Alberta respects the sovereignty, lands, histories, languages, knowledge systems, and cultures of First Nations, Métis and Inuit nations.
This self-care guide has been created to assist students with navigating the sensitive and challenging nature of this coursework:
Target Audience
Sworn Police, Police Services, Student, Private Security, Government and Other First Responders
Content Provider
University of Alberta