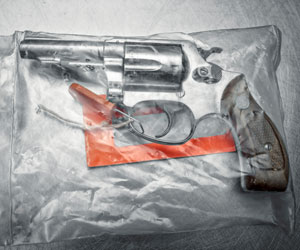 Price
$60.00
Content Provider:
RCMP Canadian Firearms Program
Language
En/Fr
Length
3 hours
Release Date
2021-04-16
Registration Process
Register
Welcome to Seized Firearms Safety.
Whether conducting searches, seizures, routine investigations, border checks, preparing court room exhibits, or entering/ admitting evidence, the safe handling of firearms is your responsibility. Safely handling firearms in the course of your duties will simplify your work, increase efficiency, and improve your ability to function with firearms — it may even save your life!
Seized Firearms Safety is an interactive e-learning tool designed to instruct on basic firearm safety in accordance with the Canadian Firearms Program's Canadian Firearms Safety Course. This course will develop recognition of firearm types and actions and will provide operational knowledge to allow you to unload and "prove safe" most of the firearms you will encounter.
When you have completed this course you will be able to:
Engage all firearms safely following the rules of ACTS/PROVE
Identify firearm hazards not conforming to the rules of ACTS/PROVE
Identify firearm ignition system types
Identify firearm type and action
Identify the firearm assemblies and action components
Identify and locate the necessary action components in the cycle of operation for the safe handling of firearms
Simulate the unloading of firearms of differing type and action
Follow the rules for the safe storage, transportation, and display of firearms in Canada
This course contains extensive video content. A high-speed internet connection is recommended for optimal viewing and performance.
Target Audience
Sworn Police, Police Services, Government and Other First Responders
Content Provider
Content for this course was developed by the RCMP's Canadian Firearms Program.