MPUR: Child Abduction – AMBER Alert

Course Category: Investigations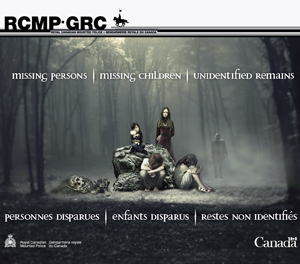 Price
$50.00
Content Provider:
RCMP National Missing Children Operations
Language
En/Fr
Length
1.5 hours
Registration Process
Register
The AMBER Alert program is a voluntary partnership between law enforcement, broadcasters, and other organizations to activate an urgent bulletin in the most serious child abduction cases. When used appropriately, an AMBER Alert can instantly galvanize an entire community to assist in the search for and safe return of a missing child. As such, it can be a very effective tool in child abduction cases.
MPUR: Child Abduction – AMBER Alert is designed to provide frontline police officers with an overview of the AMBER Alert program. It will provide the information and knowledge needed to determine whether an AMBER Alert is appropriate in a given circumstance, what steps are involved in issuing an AMBER Alert, and what follow-up is required.
Learning Objectives
When you have completed this course you will be able to:
Recall the origin, history, and mandate of the AMBER Alert program
Identify the partners involved in AMBER Alerts so that the various types of messaging required are properly disseminated
Examine how the AMBER Alert program functions in Canada, and the roles and responsibilities of various groups involved in the program
Recall the importance of AMBER Alerts: When they should be activated, what steps to take to activate an Amber Alert, and what you will need to have in place when an alert is activated
Target Audience
Sworn Police, Police Civilian, Public Safety Officer, Peace Officer / Special Constable, Other Federal, Provincial and Municipal Employees
Content Provider
The content for this course was provided by RCMP National Missing Children Operations, the Ontario Provincial Police, and members of the National AMBER Alert Working Group.