Impairment at the Workplace
Notice: The Vancouver Police Department (VPD), and those who perform services on its behalf, have a shared responsibility to maintain a safe and healthy work environment. The use of alcohol, controlled drugs and medications can have a serious adverse effect on the health, safety, and effectiveness of VPD employees, their work environment, and the public.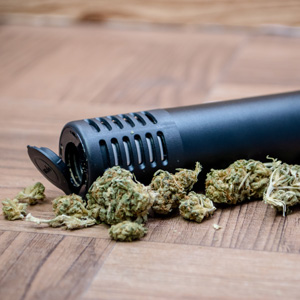 Price
$60.00
Content Provider:
Vancouver Police Department
Language
En
Length
1.5 hours
Registration Process
Register
The pending legalization of cannabis has led the Vancouver Police Department (VPD) to re-examine policies surrounding the use of substances that have physiological or psychological effects on individuals, specifically with regard to how it impacts employees of the VPD while at work. As such, the VPD has revised its policy, which governs the standards that members will be held to with regards to the use and possession of alcohol, controlled drugs, and medication. In effect, these revisions will prohibit the consumption of alcohol and drugs during and prior to the start of their shift.
The Impairment at the Workplace course is designed for all employees and will provide an overview the revised policy and organizational expectations. While, the VPD is committed to promoting a safe and healthy environment for its employees, it is the employee?s responsibility to be fit for duty. Such an environment is possible only when each employee is able to perform their duties in a safe, secure, and effective manner, and remains able to do so throughout the entire time they are working. Employees who are not fit for duty can present a safety risk to themselves and to others.
The Impairment at the Workplace eLearning course is a required component for all employees of the VPD. In addition, this course is a pre-requisite for all sworn and civilian staff and supervisors/managers as part of a blended learning Impairment at the Workplace workshop. Throughout this course, the generic terms manager/supervisor have been used to include anyone of authority, which includes Traffic Authority supervisors, Jail Guard supervisors, civilian and sworn managers, e.g., actors, NCOs, staff sergeants, inspectors, etc.
This eLearning course will provide an overview of what cannabis is, why people use it, the side effects of cannabis usage, and various legal frameworks.
Learning Objectives
When you have completed this course you will be able to:
Develop an awareness of the course expectations.
Describe the components of a cannabis plant.
Describe how cannabinoids work.
Develop an awareness of different cannabis concentrates and products.
Recognize personal biases we may have towards those who use cannabis.
Identify reasons why individuals use cannabis.
Develop an awareness of the different short- and long-term effects of cannabis use.
Recognize some core historical events within the legal system.
Differentiate the core concepts between the federal Cannabis Act and the provincial Cannabis Control and Licensing Act (CCLA).
Identify the goal of Access to Cannabis for Medical Purposes Regulations (ACMPR).
Develop an awareness of the legal frameworks affecting cannabis usage in the workplace.
Recognize the impact of social media on the VPD organization.
Develop an awareness of the range of discipline options available to the employer for disciplinary matters.
Identify how an individual?s mental health may be impacted by cannabis usage.
Target Audience
Sworn Police, Police Services, Student, Government and Other First Responders
Pre-Requisite
This course is designed for all employees at the Vancouver Police Department.