IIS – Interviewing Suspects (Under Construction)
Course Category/Categories: Investigations, Students, Under Construction,
Notice: This course is Under Construction. No new registrations are available at this time. Please watch for updates on when the new course will be released.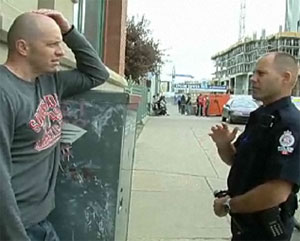 Price
$25.00
Content Provider:
Alberta Justice and Solicitor General
Language
En
Length
1 hour
The purpose of any interview is to obtain information that will move an investigation forward. While, generally speaking, the same interviewing structure can be applied to both witnesses and suspects, there are some clear differences that must be acknowledged and respected.
Interviewing Suspects is the third course in the four part Interview & Interrogation Series. It teaches learners a structured approach to interviewing as it applies to suspects. Lessons review each step of a structured interview including preparing for an interview, building rapport, establishing purpose, version and development, and assessing the progress of an interview. Particular emphasis is placed on ensuring officers have a fundamental understanding of the Charter Rights and Police Caution and the legal requirements associated with the admissibility of statements made by a suspect.
Learning Objectives
When you have completed this course you will be able to:
Identify that the primary focus of a structured interview is to obtain information.
Articulate how tunnel vision can hinder an investigation.
Apply the steps in the structured interview process.
Know that the structured interview process is a flexible process used to obtain information from a suspect.
Demonstrate the proper procedure when doing a Charter and Caution.
Know that interviews can take place in a variety of locations.
Conduct an interview with proper structure.
Apply the structured interview process to gain the suspect's trust.
Apply the structured interview process to understand the suspect.
Apply the structured interview process to get a commitment from the suspect.
Prepare for the interview by considering any variables that may have happened during the incident.
Recognize the importance of introducing yourself to the suspect in a professional manner
Recognize the need to explain to the suspect why they are there and what they can expect.
Also offered in the Interview & Interrogation Series:
Target Audience
Sworn Police, Police Civilian, Public Safety Officer, Peace Officer / Special Constable, Student, Other Federal, Provincial and Municipal Employees
Pre-Requisite
It is recommended that learners have a minimum of 18 months service as a serving police or peace officer before taking this course and have completed Interviewing Victims and Witnesses (Parts I and II) .
Content Provider
The content for this course was developed by Alberta Justice and Solicitor General in collaboration with Edmonton Police Service and other agencies.