Evidence-based, Risk-focused Domestic Violence Investigations (Under Construction)
Course Category/Categories: Investigations, Under Construction,
Notice: This course is Under Construction. No new registrations are available at this time. Please watch for updates on when the new course will be released.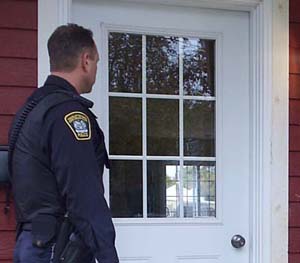 Price
$25.00
Free to BC Police Officers
Content Provider:
BC Ministry of Justice
Language
En
Length
3.5 hours
Investigating incidents of domestic violence can be daunting. Such cases can be unpredictable and dangerous, and the outcomes are often frustrating. While police officers are critical to keeping victims of domestic violence safe, they are only one part of the system that manages the complexities of these cases in the criminal justice process. This course has been developed by the BC Ministry of Justice in collaboration with BC police, Crown Counsel, Victim Services, Community Corrections, and the Ministry of Children and Family Development to ensure that all police officers in BC have access to current information on the approaches recommended by experts in the field.
Evidence-based, Risk-focused Domestic Violence Investigations emphasizes the importance of evidence-based and risk-focused investigations as a means to promoting victim safety. It also encourages officers to take a proactive and collaborative approach to managing victim safety. By providing recommended best practices from police and other experts in the field, this course educates and alerts officers to the potential risk factors that may be present in domestic violence cases.
Learning Objectives
When you have completed this course you will be able to:
Define Domestic Violence
Explain the roles and responsibilities of Police Officers and Supervisors
Explain the Provincial policy and your Police Agency's policy on Domestic Violence
Explain the role of a 'Spousal' or 'K' file designation
Explain the roles of the Ministry of Children and Family Development, Victim Services, Crown Counsel, and Community Corrections
Explain the importance of identifying risk factors in Domestic Violence
Explain how to gather information for assessing risk
Identify Domestic Violence risk factors
Explain safety planning and officer safety considerations
Explain the importance of the 9-1-1 call, identifying premise and Subject history, and checking for Orders and firearms
Explain the right and duty to enter premises
Identify key evidence to gather, including how to gather statements
Explain importance of identifying a Primary Aggressor
Explain the characteristics of Criminal Harassment
Explain how to handle a Gone on Arrival (GOA) Domestic Violence Suspect
Explain best practices and the Police Officer's role in Supported Victim Management
Identify barriers to effective Victim Management
Identify factors in Abuse-Related Trauma
Explain how to prevent Suspect/Victim contact through detention and release conditions
Explain what should be included in a Report to Crown Counsel
Explain best practices to promote suspect cooperation with release/probation conditions
Level
This performance-based course is considered mandatory learning for Police and Police Supervisors in both the Independent Municipal Police and RCMP in BC. Any officer who may be attending a Domestic Violence call, following-up on a Domestic Violence investigation, or supervising a Domestic Violence Investigation is required to complete this course.
Target Audience
Sworn Police, Police Civilian, Public Safety Officer, Peace Officer / Special Constable
Content Provider
The content for this course has been developed by experts from various British Columbia agencies including the Ministry of Justice, independent municipal police agencies, the RCMP, Crown Counsel, Victim Services, Community Corrections, and the Ministry of Children and Family Development.