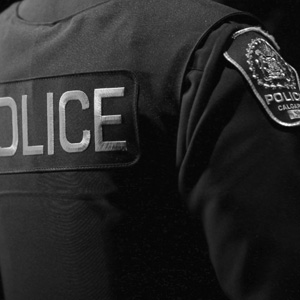 Price
$60.00
Content Provider:
Calgary Police Service
Language
En
Length
45 minutes
Release Date
2023-05-23
Registration Process
Register
Informing someone of the sudden death of a loved one is one of the most difficult tasks an emergency response professional has to perform. Apprehensions surrounding death notification include feeling untrained, coping with survivors' reactions, and facing personal fears about death. Knowing what is appropriate to say and do during such a traumatic event is not easy.
The Calgary Police Service (CPS) is one of the only police services in Canada that formally teaches its members how to deliver the worst kind of news a family could expect to hear. CPS's two-day Death Notification course has been in high demand since piloted in 2015 and has even been shared internationally. This elearning takes key information from the two-day course, so it can be accessible to police services across Canada.
When you have completed this course you will be able to:
Explain the importance of attending the scene.
Identify what to expect at the scene.
Describe how you can best prepare for delivering the death notification.
Describe procedures you can use to deliver the notification with compassion, empathy, and professionalism.
Identify best practices on how to return property to the family.
Target Audience
Sworn Police, Police Services, Student, Government and Other First Responders
Content Provider
Calgary Police Service