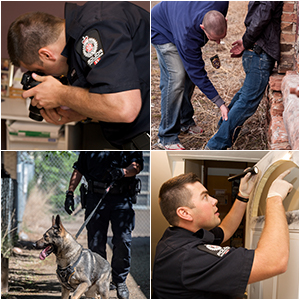 Price
$100.00
Content Provider:
Alberta Association of Chiefs of Police (AACP)
Language
En
Length
2 hours
Release Date
2022-05-25
Registration Process
Register
This course focuses on the aspects of law pertaining to search and seizures. It is an intensive course and should be taken before the Warrant Drafting module so that you can understand your legal authorities regarding searches and seizures.
As an officer facing real-life scenarios, you have legal authorities and powers, but also real-life scenarios that can force you to question what actions you will take and why. This course will prepare you with practical solutions, combined with legal knowledge that you can use to analyze various situations to determine what you should or could do, the real consequences of your decisions, and the legal ramifications of your decisions.
This course is part of the Alberta Investigative Skills Education Program (ISEP) level 200.
When you have completed this course you will be able to:
Identify and explain the section of the

Charter of Rights and Freedoms

that applies to searches and seizures
Describe the requirements for a reasonable search or seizure
Describe the lawful authorities that allow police to conduct a search or seizure
Describe the requirements to conduct a search or seizure in a reasonable manner
Target Audience
Sworn Police, Government and Other First Responders
Content Provider
Content for this course was provided by Alberta Association of Chiefs of Police (AACP).