MPUR: Child Abduction – Applicable Legislation and Charging Guidelines

Course Category: Investigations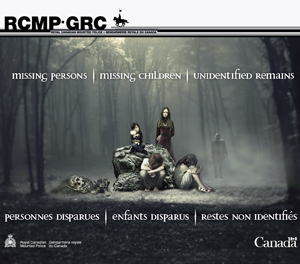 Price
$50.00
Content Provider:
RCMP National Missing Children Operations
Language
En/Fr
Length
1 hour
Registration Process
Register
While the Criminal Code of Canada (CC) defines offences related to child abduction, there is other legislation in place that can help define access and custody rights, identify the rights of a left behind parent, and aid in the recovery of a missing child whether domestically or internationally.
MPUR: Child Abduction – Applicable Legislation and Charging Guidelineswill provide investigators with an overview of the various types of legislation in place related to child abduction, as well as the information and knowledge they need to determine when criminal charges may be appropriate and what approvals are required prior to laying charges.
Learning Objectives
When you have completed this course you will be able to:
Cite the definition of Parental Child Abduction and related Criminal Code Offences
Cite the definition of Stranger Child Abduction and related Criminal Code Offences
Examine the process involved in an application under The Hague Convention on the Civil Aspects of International Child Abduction
Identify the roles and responsibilities of various agencies involved in Child Abduction investigations
Target Audience
Sworn Police, Police Civilian, Public Safety Officer, Peace Officer / Special Constable
Content Provider
The content for this course was provided by RCMP National Missing Children Operations and the Department of Justice Canada.