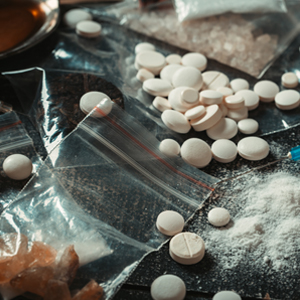 Price
$60.00
Content Provider:
RCMP
Language
En/Fr
Length
2 hours
Release Date
2021-08-12
Registration Process
Register
Welcome to Drug Identification.
Illegal drug use impacts communities across Canada. In order for police to combat drug-related crimes, protect citizens, and ensure officer safety, officers need to know how to identify illegal street drugs and to understand how they are manufactured, trafficked, and used.
Drug Identification provides knowledge and skills to identify eleven common, illegally used street drugs, including fentanyl, PCP, and Ecstasy, that monopolize the drug scene in communities across Canada. In addition to reviewing appearance, street names, and paraphernalia related to these drugs, this course explores the psychological and physiological effects of these drugs on users.
When you have completed this course you will be able to:
Identify the common and illegally used, street drugs based on appearance, street names, drug use paraphernalia, and street jargon
Recognize the psychological (mental and emotional) and physiological (bodily functionality) effects on individuals using these common and illegally used street drugs
Target Audience
Sworn Police, Police Services, Student, Government and Other First Responders
Content Provider
Content for this course was provided by the RCMP