Speaker Bios Stanhope 2021

Panel: Community Input and Engagement in Determining Competencies
Chief Nishan Duraiappah, Peel Regional Police
Chief Nishan Duraiappah was born in Sri Lanka, and immigrated to Canada. He began his career with the Halton Police in December 1995. He served as a Constable for several years in uniform patrol in the towns and cities of Milton, Halton Hills and Burlington and in their general investigative divisions.
Throughout his career he has worked in the Regional Drug & Morality Bureau, Guns & Gangs Unit, District Criminal Investigations and with the RCMP Combined Forces Special Enforcement Unit. He also maintained a strong commitment with many of the region's diverse, cultural and faith communities as the Halton Police Diversity & Cultural Relations Coordinator.
Chief Duraiappah has served as the Operations Commander for Milton and Halton Hills, the Commander of the Office of Continuous Improvement and Strategic Management (OCISM) and Chief's Executive Officer. He was promoted to Deputy Chief in the fall of 2015, charged with leading District Operations for all four municipalities, and the Regional Community Mobilization Bureau, Information Technology and Strategic Management Office.
In October of 2019, Chief Duraiappah was appointed Chief of Peel Regional Police.
Chief Duraiappah holds a Bachelor of Arts Degree in Sociology and Criminology from the University of Toronto, and a Diploma of Public Administration from the University of Western Ontario. Chief Duraiappah serves on the OACP Board of Directors and has served on various OACP Committees throughout his career. He is the recipient of the Queen Elizabeth II Diamond Jubilee Medal (2012), and is a Member of the Order of Merit Canada (2016).
Chief Duraiappah has maintained a strong commitment to his community and is involved with several sports and hobbies as well as a volunteer board member for the United Way, and the South Asian Autism Awareness Centre in the GTA.
Chief Jim MacSween, York Regional Police
Born and raised in Nova Scotia, Chief MacSween moved to Ontario in 1987 and began his career with York Regional Police in 1989. He brings a balance of operational, administrative and strategic experience to his current role.
Chief MacSween is responsible for 2,300 employees, an operating and capital budget of $390 million and community safety for 1.2 million citizens.
He has previously served in the #2 District Criminal Investigations Bureau, the Hold-Up Unit and the Community Services Bureau. Chief MacSween was promoted to the rank of Inspector in 2013 and was assigned to the Duty Inspector Bureau in the Town of Aurora. He also served as an Inspector in the Training and Education Bureau. In 2016, he was promoted to the rank of Superintendent and served as the officer in charge of #2 and #4 District respectively. He served as Superintendent of Operational Command, which includes the 9-1-1 Communications Centre and the Real Time Operations Centre. He was promoted to Deputy Chief on May 15, 2019 and assigned to the Support Branch before assuming the role of Chief on May 1, 2020.
Chief MacSween holds a Bachelor of Applied Arts Degree in Justice Studies from the University of Guelph and a diploma in Police Foundations Leadership from the Humber College Institute of Technology and Advanced Learning. His professional leadership training includes the Police Leadership Program at the Rotman School of Management and the Executive Strategic Management program at the Senior Management Institute for Police in Boston, Massachusetts.
He is a recipient of the Governor General's Exemplary Service 20-year medal and completed his 30th year of policing in October of 2019.
Active in the community, Chief MacSween has volunteered his time with such organizations as Habitat for Humanity and Special Olympics Ontario, including serving on the games organizing committee for the 2013 Special Olympics Summer Games held in York Region. He is currently on the Board of Directors for St. John Ambulance and has previously served as Chair of the Community Services Committee. He is also an annual participant in the Law Enforcement Torch Run.
An active member of the Canadian Association of Chiefs of Police, Ontario Association of Chiefs of Police and the Police Executive Research Forum, Chief MacSween is also a member of the International Association of Chiefs of Police and the Major City Chiefs Association.
He also has extensive experience in the areas of leadership development, performance management, project management, innovation and technology and change management.
Chief MacSween is proud of the partnerships York Regional Police share with both policing and non-police agencies and the strong relationships that have been developed with the diverse communities in York Region.
Chief MacSween is married with four children and enjoys spending quality time with his family.
Superintendent Isobel Granger, Ottawa Police Service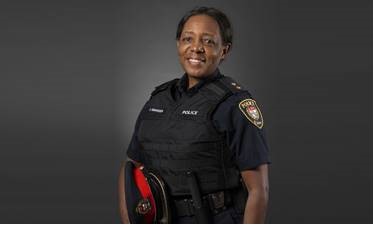 Superintendent Isobel Granger's lifelong commitment to empowering individuals  towards better lives and social change is truly extraordinary. She has advocated on behalf of issues affecting women and children most of her life. And her hard work, excellence, professionalism and service have made a profound difference in the lives of many in Canada and abroad. From her role as the first black officer to join the ranks with the British South Africa Police in segregated Rhodesia (which became Zimbabwe) and as one of the first five black female officers with the Ottawa Police Service in 1994;  through to her work delivering gender-based sexual violence training to UN personnel in peace operations around the world. Supt. Granger's leadership has spanned from platoon to various high profile sections, including supervisor in the Diversity and Race Relations  Section, Partner Assault Unit, and the Criminal Investigations Directorate and the Ottawa Police Youth & Diversion Section.
Supt. Granger  is a catalyst for change that engages, motivates and inspires young women to consider the role they can play in strengthening the civic fabric of Canada. In 2015, Supt. Granger was deployed to Cambodia as one of eight investigators from around the world investigating atrocities and war crimes perpetrated against the Cambodian population during the Khmer Rouge era.  She is currently one of few people from around the world, on the Justice Rapid Response Roster, a United Nations Women's Initiative of investigators who are qualified to investigate Sexual Gender Based violence related War Crimes against state leaders at the international level. Currently as part of Canada's National Action Plan on Gender Reform she delivers GBA+ (Gender Based Analysis Plus) training with the Centre for Intercultural Learning (CFSC) and Global Affairs Canada (GAC). Supt. Granger has a Bachelor or Arts (BA) in Policing  Studies and a Masters Degree (MA) in Leadership.
Awards and Recognition
The Certificate of Recognition by the Senate of Canada for participating in the Crossover Mentorship Program
The 2002 Ontario Women in Law Enforcement (OWLE) Margaret Eve Leadership Award
The 2008 Martin Luther King – Dream Keepers Award
The 2009 Black Leaders Leading Award from Profiles in Diversity Journal honouring 50 Black Leaders in North America
The 2012 BCWEN Champion Award (Black Women's Civic Engagement Network)
The International Toastmaster Award for Communication and Leadership (2013).
Awarded the Order of Merit of the Police Forces by the Governor General Friday at Rideau Hall (2015)
The Harry Jerome Award for Public Advocacy (2017)
Certificate of Recognition and Appreciation from The Cairo Regional Center for Training on Conflict Resolution and Peacekeeping in Africa (CCCPA)
The Certificate of Recognition from Planet Africa for participating in the Crossover Mentorship Program
Director Norm Leech, Executive Vancouver Aboriginal Community Policing Centre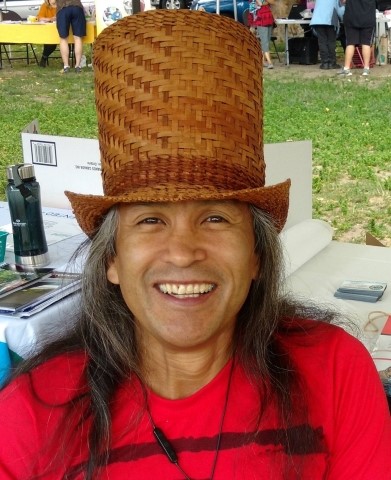 Norm has been the Executive Director for the Vancouver Aboriginal Community Policing Centre since May 2016. He is from T'it'q'et, a St'at'imc Nation community which surrounds the town of Lillooet.
Panel: Equity Diversity and Inclusion in Police Training
Chief Constable Del Manak, Vancouver Police Department
Born and raised in Victoria, Chief Constable Del Manak started his policing career with four years of service with the Vancouver Police Department. He came to VicPD in 1993, where he has served in a variety of sections and roles.
Chief Manak has an extensive traffic safety background. He spent five years in the VicPD Traffic section, where he was a collision analyst and part of the escort and drill team. Selected to set up a provincial government pilot project, Chief Manak helped create the Integrated Road Safety Unit (IRSU) in the Capital Regional District. The success of this pilot program led to the expansion of other IRSU units throughout the province.
Promoted to the rank of Inspector in 2006, Chief Manak served as the Officer In Charge of Human Resources for over 3 years. He has personally hired more than 60 officers, or nearly one quarter of VicPD's current members. He then oversaw the Patrol Division until he was promoted to Deputy Chief Constable in 2010. He was promoted to Chief Constable on July 1st, 2017.
Chief Manak is a graduate of the Dalhousie University Police Leadership Program, the FBI's National Academy Program, and is in the process of completing a master's degree at Simon Fraser University in Terrorism, Risk and Security Studies.
Remaining active in the community remains important to Chief Manak. He is involved in coaching baseball, hockey and soccer and has proudly coached over 30 teams through the years.
Jackie Edwards, Association of Black Law Enforcement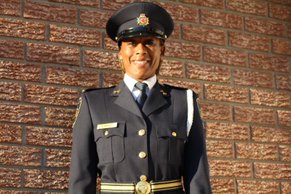 Jacqueline Edwards is a 25 year plus veteran with the Correctional Service of Canada (CSC) and has worked in various positions within CSC at the institutional, regional, and national levels. In 2019, she became the first female elected to President of the Association of Black Law Enforcers (A.B.L.E.), which was formed in 1992 to improve the image of law enforcement within the Black and racialized communities and provide mentorship, counseling, coaching and guidance to those interested in Justice Sector related careers.
Jacqueline has a passion for civility, equity, inclusion, diversity and contributing to and creating healthy, respectful, and culturally sensitive interactions and work environments. She seeks out opportunities to promote cultural awareness and sensitivity, embracing differences and fostering good relations with diverse people and communities.
Gerard Etienne, DiversiPro Inc.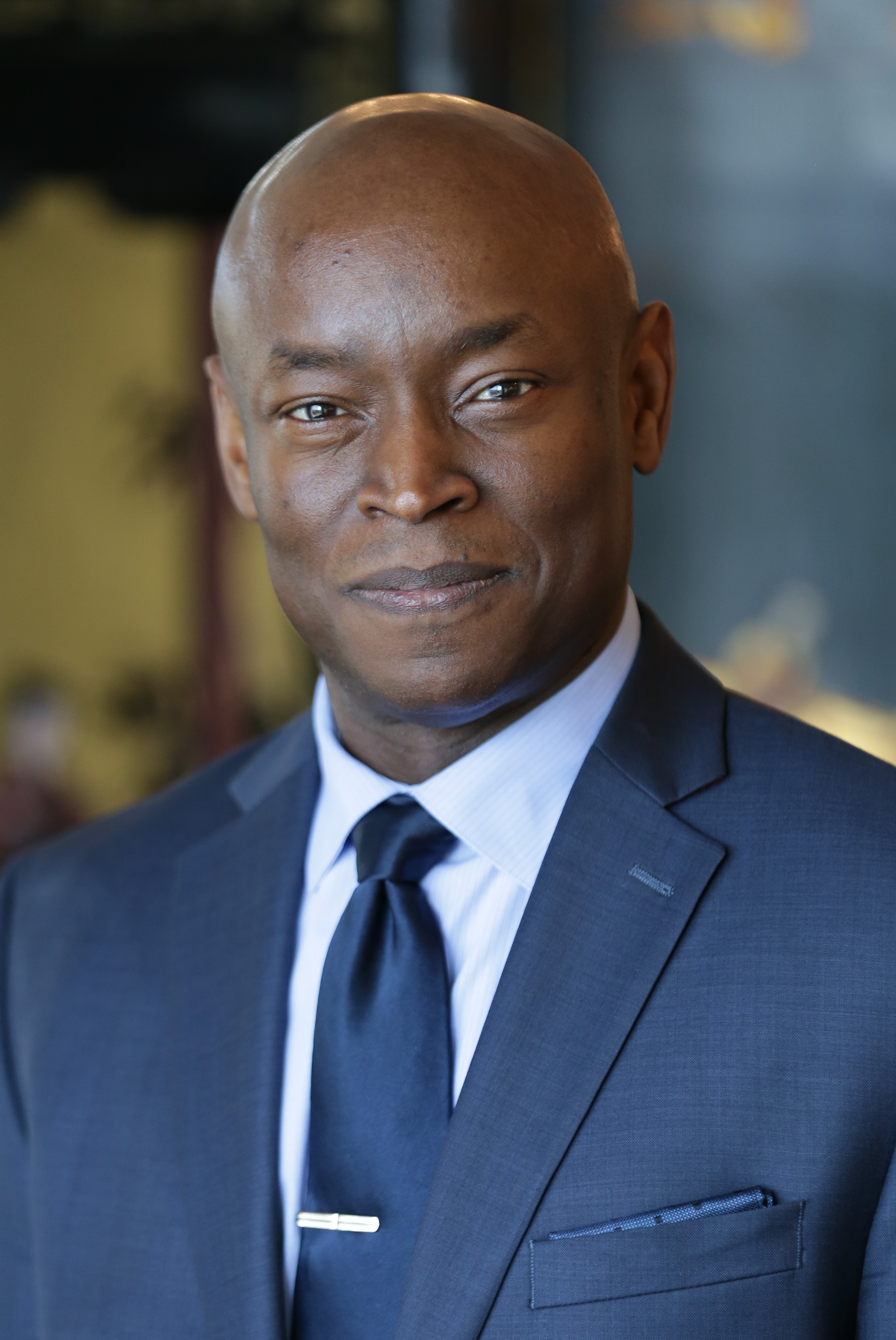 Mr. Étienne is a Senior Associate with DiversiPro Inc. He is a former Vice-president at TD Bank Financial Group, Vice-president of Operations at the Canadian Food Inspection Agency, Vice-president Human Resources at the Canadian Food Inspection Agency, Vice President Diversity Initiatives at the Institute on Governance. He is the Vice-Chair of the Community Equity Council for the Ottawa Police Service.
Mr. Étienne is a passionate advocate for Human Rights and Employment Equity. He consistently demonstrates strong leadership on issues pertaining to diversity within and outside the public service, as a means of improving innovation, leadership, technical excellence and employee engagement. Mr. Étienne was the leading organizer for the first symposium in 2019 of the Federal Black Employee Caucus (FBEC). He has developed curricula and programs to meet the ED&I leadership and governance challenges of organizations. Participants in his ED&I leadership programs benefit from a world of leadership experience. Mr. Étienne has created and delivered several offerings to assist senior officers and managers in taking on greater leadership roles successfully in the changing environment of the private sector and public service. These include a year-long Executive Leadership Program, two-day leadership Boot Camps, roundtable-learning events and finally, coaching to executives and officers at all levels.
Mr. Étienne is currently finishing his thesis for a PhD in Industrial Relations from Laval University. He holds a Masters' degree in Industrial Relations from l'Université du Québec à Hull; an MBA from l'Université du Québec à Montréal; a Masters' degree in Education from the University of Ottawa, a Bachelor of Social Sciences and a Bachelor of Administration from the University of Ottawa. He was conferred the designation "Fellow" by the Institute of Canadian Bankers with Honours. Most recently, Gérard graduated from the University of Ottawa Certificate Program in Public Sector Leadership and Governance and was named Valedictorian of his class.
Gerard's experience in and across many different sectors and settings has made him flexible, broadly based and extremely useful to those with whom he works. He has partnered with diverse teams, bringing together former senior public servants, not-for-profit executives, private sector leaders and academics.
Gérard Étienne is a renowned Equity, Diversity & Inclusion (ED&I) strategist. He has worked with world-class organizations in the public, not-for-profit and private sectors that needed to maximize the convergence and collaboration of individuals of diverse identities, experiences, and ideas. He specializes in readiness assessment, intercultural development for executives, ED&I strategic planning, leadership, human resources renewal, and organization development. He is an author and lecturer at l'Université du Québec en Outaouais.
Panel: New Technology in Training: Avatar-Based Training Environment
Simon Paré, Public Safety Canada
Simon joined Public Safety Canada in 2010 where he is responsible for learning standards and technologies. He was previously with the RCMP for 11 years, including 3 years at the Canadian Police College. He sits on and oversees several learning committees including the Government of Canada's Heads of Learning Forum, the International Security Simulation Technologies Group and the CPKN National Advisory Committee. He is responsible for several international R&D projects related to immersive learning technologies and human performance.
He holds a Master's Degree in Educational Administration and has received several national and international awards. He has travelled to and worked in over 30 countries and currently lives in Ottawa with his spouse and 7 children.
Steven Durocher, Canadian Border Services Agency
Steve began his career as a Customs Inspector at the Bluewater Bridge in his hometown, Sarnia, Ontario, before moving on to the Peace Bridge in Fort Erie, Ontario.  Since 1990, Steve has worked in nearly all modes of operation of what is now the Canada Border Services Agency.
Steve joined CBSA's management team in 2000 as a Superintendent in Commercial Operations and joined the ranks in Headquarters to further his development.  Steve joined the Training and Development Directorate on an assignment and grew to love the dynamic and ever changing landscape.  He is now the Director of the Training and Learning Solutions Division in Ottawa, ON, which is responsible for the creation of learning solutions for border officers across the Country.
Steve's passion is to find innovative ways to improve the learning experience for officers within the Canada Border Services Agency.
This transmission contains confidential information belonging to the sender which is legally privileged. The information is intended only for the use of the individual or entity named above. If you are not the intended recipient, you are hereby notified that any disclosure, copy, distribution, or the taking of any action in reliance on or regarding the contents of this e-mail information is strictly prohibited. If you have received this e-mail in error, please notify the sender immediately. The opinions expressed in this message are those of the author and may not necessarily represent those of the Company.
Panel: MMIWG Inquiry & Calls for Justice: The OPP's Actions for Truth and Reconciliation
S.Sgt Brooke McRoberts, Ontario Provincial Police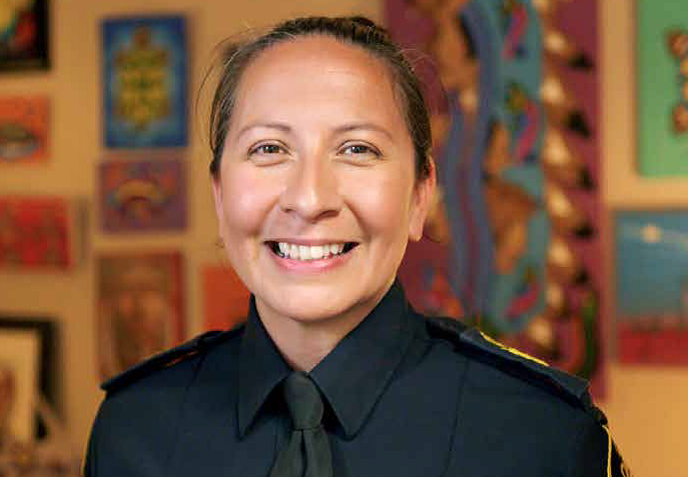 Brooke McRoberts is an Anishnawbe-kwe from Mnjikaning First Nation (Rama First Nation), in Ontario. Brooke started her career in 2005, policing her home community with Rama Police Service. In 2015, Brooke joined the OPP as a constable in Northeast Region. In 2017, Brooke joined the Indigenous Policing Bureau as an Indigenous Awareness Trainer, which was a longstanding career aspiration. She has since worked within multiple areas of Indigenous Policing, including: The Ontario First Nations Policing Agreement- providing administrative support to First Nations Police Services and officers. Followed by the Training and Policy Coordinator for the Provincial Liaison Team Program. Brooke is currently acting as the Staff Sergeant for the Missing and Murdered Indigenous Women and Girls Team, which is responsible for overseeing the coordination of the OPP's response to the Calls for Justice from the National Inquiry.  Brooke is the proud mother of two young Anishnawbe men, who continue the family commitment of advocating and educating on issues impacting Indigenous People.
Supt. Carole Matthews, Ontario Provincial Police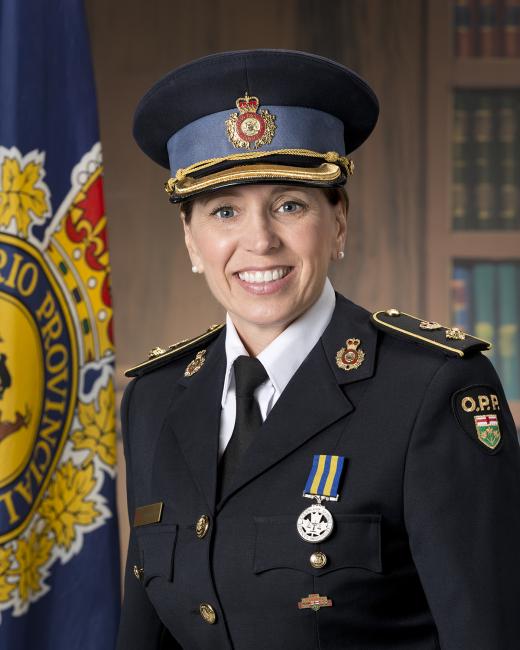 Supt. Carole Matthews holds a degree in Management Economics from the University of Guelph Ontario, and is a graduate of the Police Leadership Executive program from the Rotman School of Management. She started her career with the OPP in 1994 as a dispatcher and then transitioned to policing in 1996. She worked as a front line officer, specializing in criminal investigations and investigating sexual offences against children in North Eastern Ontario. She has held a number of positions in the OPP, including: overseeing the Missing Persons Unit, leading the Technological Crime Unit, supporting the Deputy for Field Operations as an Executive Officer, working in Business and Finance in Central Region and most recently as the Bureau Commander for the Indigenous Policing Bureau. Currently, she is assigned as the OPP lead, overseeing work being done to respond to the Missing and Murdered Indigenous Women and Girls Inquiry. Carole is committed to this incredible work and continues to lead the OPP in effecting change to continually improve police service delivery to all communities served by the OPP.
Keynote: Reflection on Truth and Reconciliation
Kevin Lamoureux
Kevin Lamoureux is a Faculty member at the University of Winnipeg and a well known public speaker. He has served as Associate Vice President for the University of Winnipeg, Education Lead for the National Centre for Truth and Reconciliation, and as Scholar in Residence for several school divisions.
He is an award winning scholar with an impressive publication and research grant record, and has consulted for governments, organizations and institutions across Canada. His most recent book contribution, for Ensouling Our Schools with Dr. Jennifer Katz, is being used by educators across Canada working to create inclusive spaces for all students. He has been seen on TV, in documentaries, in print, and in the media. More than anything, Lamoureux is committed to reconciliation and contributing to an even better Canada for all children to grow up in.
Panel: Police Reform, Police Standards, and the Impact on Training
Chief Dale McFee, Edmonton Police Service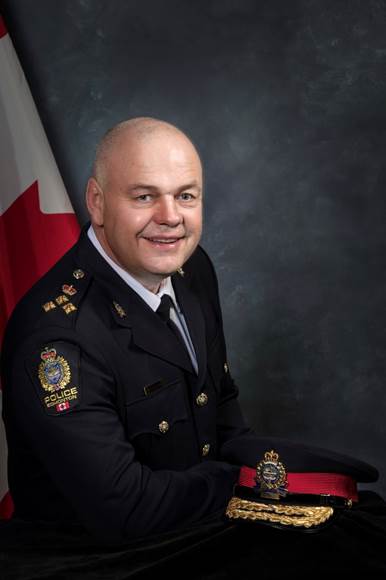 On February 1, 2019, Dale McFee was sworn in as Police Chief for the Edmonton Police Service.  Prior to this role, Dale served 6.5 years as the Deputy Minister of Corrections and Policing in the Ministry of Justice for the Government of Saskatchewan and was the Senior Deputy Minister involved with leading transformational change.  Dale served as a police officer for 26 years in Prince Albert, Saskatchewan, including 9 years as the Chief of Police for the Prince Albert Police Service.
Dale has considerable small to mid-size business experience and lectured extensively on leadership and change management nationally and internationally. He is a former member of Entrepreneurs International and served in the capacity of moderator for groups of business leaders within Saskatchewan.
Dale is a past President of the Canadian Association Chief's of Police, a former Chair of the Federal Provincial Deputy Ministers and former Co-Chair of CCJA within Stats Canada.
Dale has received several commendations in his related fields including being appointed and promoted to officer within the Order of Merit within police services by the Governor General of Canada. He has received a provincial policing leadership award for Leadership in Multi-Agency Community Mobilization. He is a recognized Governor General Leadership alumnus and a former citizen of the year within his home community.
Dale resides in Edmonton, AB with his wife, Leanne.  Their 3 daughters are currently pursuing careers in education, nursing & engineering.
Directeur Faddy Dagher, Service de police de l'agglomération de Longueuil, Québec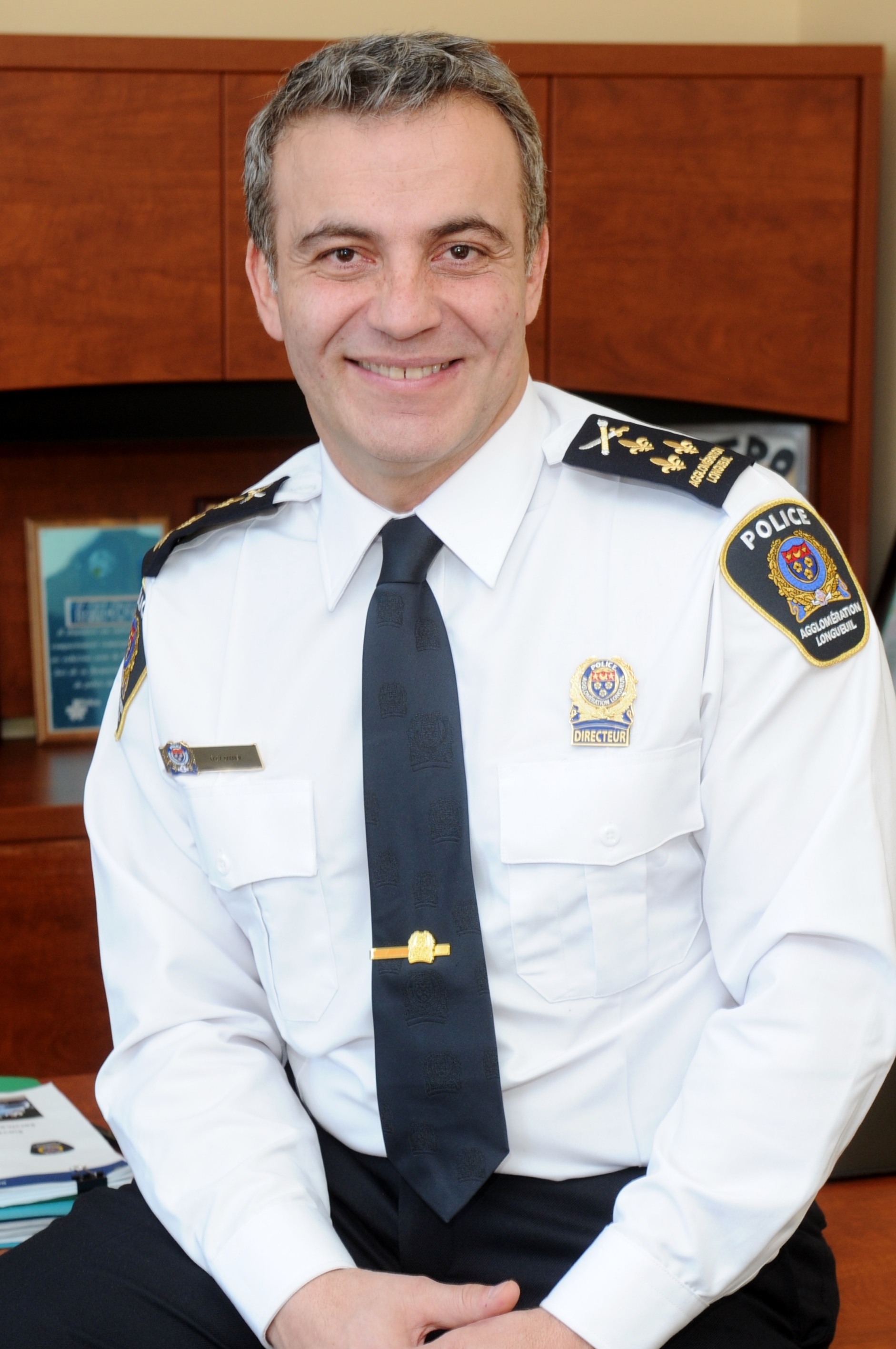 Fady Dagher has more than 28 years of experience in the police sector. Since February 6, 2017, he has occupied the position of Director of the Agglomeration of Longueuil Police Department, with a combined workforce of approximately 1,000 employees at all levels of the organization. Prior to that, his career featured 25 years of progressive advancement with Montreal's police services (SPVM), from patrol officer to assistant director. Mr. Dagher holds a Master's degree from the McGill-HEC Montréal Executive MBA program and is renowned for his forward-thinking approaches. He has received several awards and distinguished himself throughout his career by his ability to connect with various communities and by his innovation, including the first Canadian policy on racial and social profiling.
His philosophy can be summed up in three words: Human, Intelligence and Efficiency. He spearheaded the Immersion project, which was featured in La Presse in January 2020. He aspires to fostering a culture change in his organization through the establishment of a model of a "Police de Concertation", a form of police service whose philosophy is to focus on prevention by supporting and acting on the spot with its citizens and partners.
Wayne Rideout, Assistant Deputy Minister and Director of Police Services, Ministry of Public Safety and Solicitor General (BC)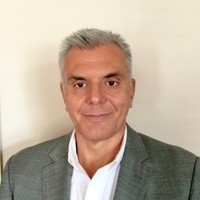 Wayne Rideout was appointed Assistant Deputy Minister and Director of Police Services, effective February 19th, 2021.
Wayne joined the Ministry of Public Safety and Solicitor General in September of 2016 in the Policing and Security Branch as the Deputy Director of Police Services, for Serious and Organized Crime Initiatives where he provided oversight, leadership and a strategic advisory role for key portfolios in BC such as Organized Crime and Gang Violence Strategies, the response and support of the important work by the National Inquiry into Missing and Murdered Indigenous Women and Girls, the multi-ministry response to anti-money laundering, the opioid crisis, and the Illegal Firearms Task Force.
Wayne began his career with the RCMP in 1972 and continued 34 years of service in various roles with the RCMP in BC. Prior to joining the ministry, Wayne completed his RCMP career as a member of the RCMP senior executive team where he held the position of Assistant Commissioner, Criminal Operations Office for Investigative Services and Organized Crime. Wayne has also held key leadership roles in the RCMP, which included: Chief Superintendent, Deputy Criminal Operations Officer for Contract Policing; Superintendent, Operations Officer at the Surrey RCMP Detachment; and the Officer in Charge of the Integrated Homicide Investigation Team.
Over his career, Wayne has led the development of initiatives, practices and coordinated strategies, integrated policing teams and improved police partnerships. He has also directed the continuous improvement of policing capability through the development and implementation of systems, policies, structures, and training designed to create synergy of operations, technical expertise, and improved service delivery.
Wayne maintains many active positions on significant federal and provincial committees on policing standards, policing oversight, intelligence, organized crime and national security. He is a member of the British Colombia Association Chiefs of Police. As a leader in public safety Wayne strives to maintain positive and productive relationships with government officials, policing partners, and community stakeholders.
Wayne is a graduate of the Leadership in Counter-Terrorism program and he is a recipient of the Governor General of Canada's Member of the Order of Merit of Police Forces.
Richard Stubbings, Assistant Deputy Minister, Public Safety Division, Ministry of the Solicitor General (Ont)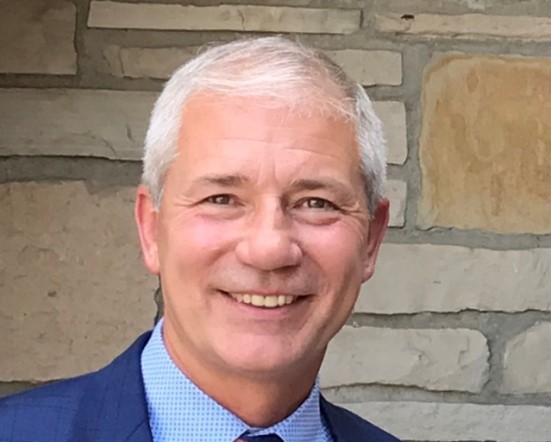 Richard Stubbings is the Assistant Deputy Minister (ADM) of the Public Safety Division at the Ministry of the Solicitor General. ADM Stubbings provides strategic leadership on matters impacting public safety and the well-being of Ontario communities, including delivering grant programs, supporting First Nations policing, and promoting partnerships and providing provincial oversight for police services, animal welfare, private security and private investigation services. Much of ADM Stubbings' passion for work in the public safety sector comes from his experience as an executive and member of the Ontario Association of Chiefs of Police (OACP) and Canadian Association of Chiefs of Police (CACP) and as a police officer, having served as a member of the Toronto Police Service for over thirty-seven years.
Panel: Getting the Most out of Your LMS and eLearning Courses
Sgt. Sean Obrien, Toronto Police Service
Sergeant Sean O'Brien started in policing with the then Metropolitan Toronto Police Force in 1987. Sean has worked in many different areas of the Toronto Police Service such as Traffic, Divisional Policing, Frauds, and Professional Standards. Sean has been involved in several major technological projects such as the implementation of the first records management system, the implementation of an early intervention system, the In Car Camera System, and most recently the Body Worn Camera implementation as the lead trainer. Sean is currently posted to the Toronto Police College in the Learning Development and Standards Section where he oversees all elearning development, and other associated duties.
Sean sits on CPKN's National Advisory Board and Is Co-Chair of the Innovation Training sub committee. Sean currently is the Chair of the Board for the Ontario Police Training Video Association (OPVTA). Sean was appointed to the Ontario Association of Police Educators (OAPE) Executive in April of 2018. Sean is committed to bring a high level of education, training and continuous learning to his fellow officers and Service members in Canada. Sean holds an Honors B.A. degree in Justice Studies from Guelph – Humber University.
Joe Countryman, York Regional Police
Joseph Countryman is the Supervisor of the Technology and Skills Development team with York Regional Police. His previous roles in the Training and Education Bureau with York Regional Police include Learning and Development Coordinator, Technology Trainer and E-Learning Specialist. Joseph is passionate about integrating technology into the police learning environment, working in partnership with CPKN using the YRP Learning Management System to introduce blended learning opportunities, and other educational innovations into the training curriculums for York Regional Police learners.
Joseph has a Bachelors of Arts in Information Technology, and a Masters of Education with a focus on Educational Technologies from the University of Ontario Institute of Technology
Jason Siu, York Regional Police
Jason is the e-Learning Developer for York Regional Police and has been there since 2016. Prior to that he was working for the York Region District School Board on a similar capacity in creating learning resources for all members of the organization. He's looking forward to continuing collaborating and learning with our peers across the country.
Roman Barba, ENPQ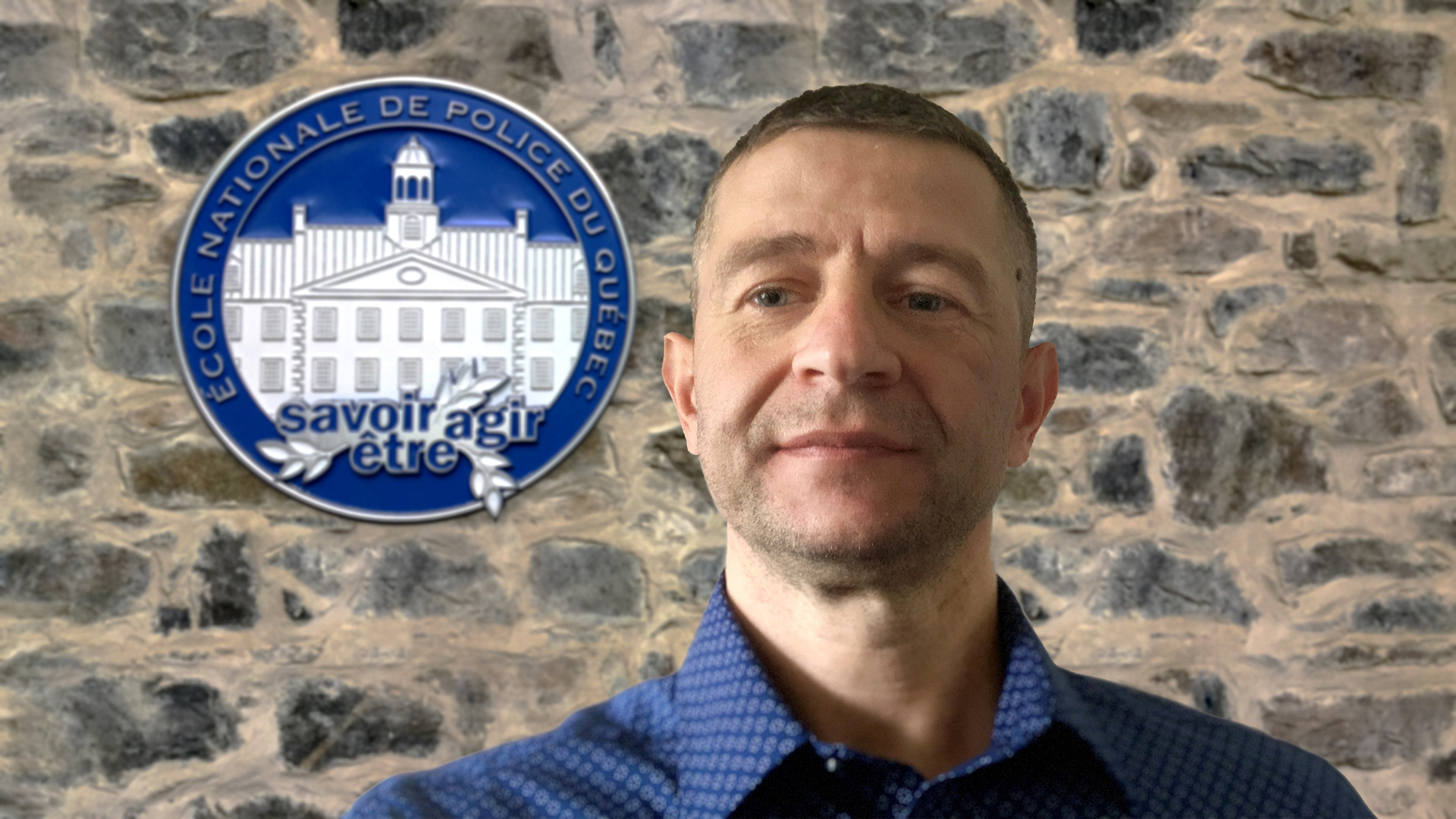 Roman Barba an Instructional Designer at ENPQ, with a Master of Arts in Educational Technologies and a combined experience of 20 years in teaching, training and hospitality services in various international settings. Creative and results-driven professional, with a keen interest in creative approach for gaps analysis design development and e-learning systems (LMS).
Evan Jackson, CPKN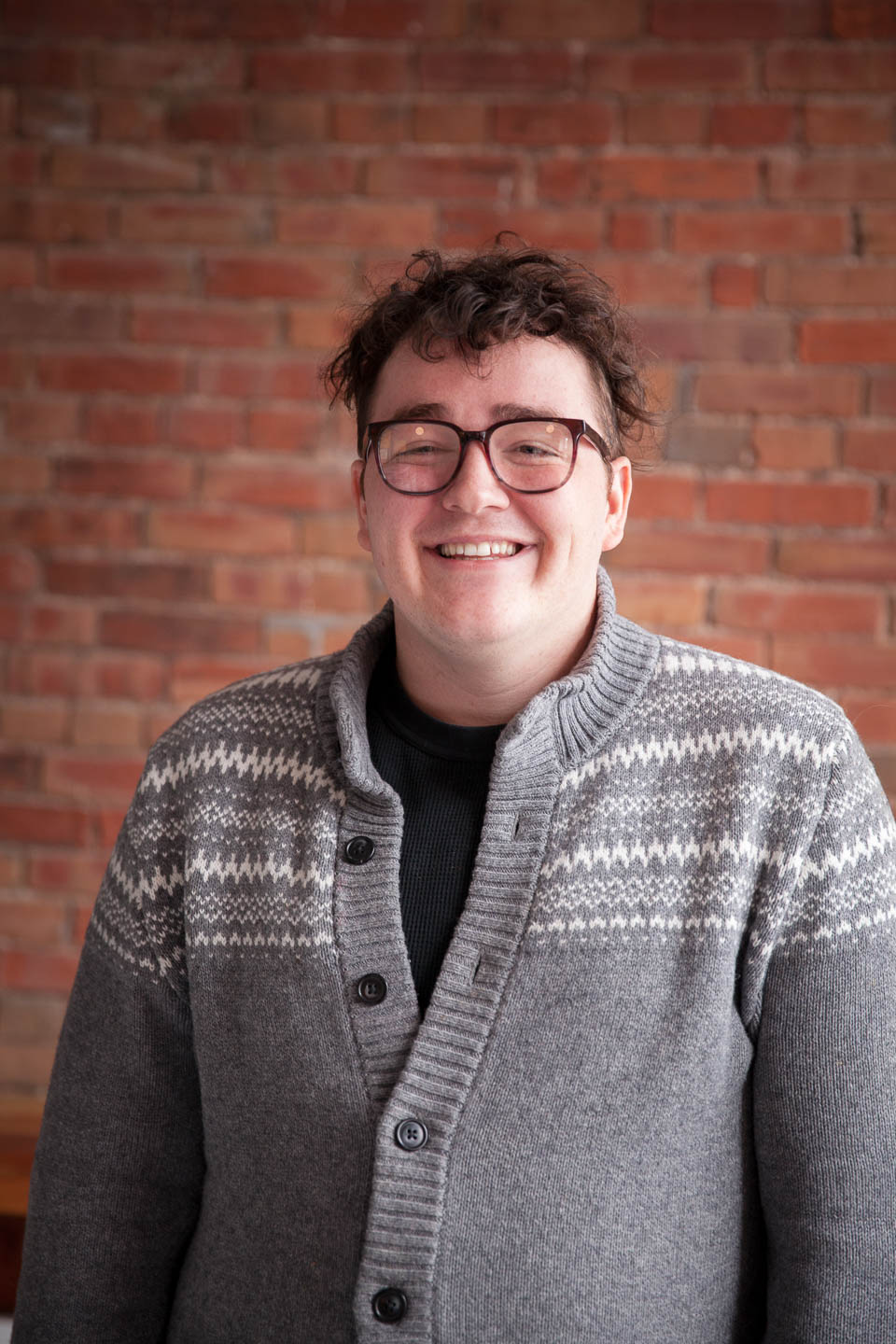 Evan is the development team manager at CPKN and has been working at CPKN since the introduction of the new LMS in late 2015. He knows the LMS inside and out and is always looking for ways to improve the end users experience and provide new functionality to further extend the LMS. Evan graduated from Computer Information Systems at Holland College in 2012.