Youth at Risk

Course Category: Community Awareness and Interactions
Course Category: Students
Notice: This course was specifically designed for members of the Vancouver Police Department but may provide relevant information for frontline police officers in other jurisdictions.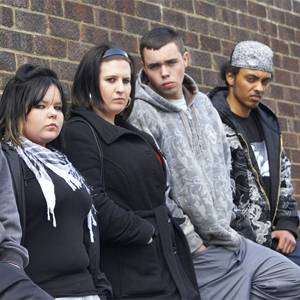 Price
$25.00
Content Provider:
Vancouver Police Department
Language
En
Length
1 hour
Registration Process
Register
In the transition between childhood and adulthood, adolescents must navigate many biological, psychological, and social changes. While most are able to do so in ways that involve little danger to themselves and others, more vulnerable youth may experience much greater difficulty and risk.
Youth at Risk explores what 'at risk' means and associated risk factors. In addition to providing information about at risk youth in relation to anti-social or delinquent behaviours and sexual exploitation, this course reviews the various legal authorities, including the Youth Criminal Justice Act, that are available to police officers when working with young people.
Learning Objectives
When you have completed this course you will be able to:
Develop an awareness of adolescent brain development and its impact on decision making
Analyze how youth at risk can be impacted by gangs
Develop an awareness of sexual exploitation and at risk youth
Paraphrase some of the key points of the Youth Criminal Justice Act (YCJA)
Target Audience
Sworn Police, Police Civilian, Public Safety Officer, Peace Officer / Special Constable, Student, Other Federal, Provincial and Municipal Employees