Wise Up to Counterfeiting – A Guide for Police Officers

Course Category: Free Learning Resources
Notice: This video is offered as a free learning resource to all registered users. There is no associated certificate of completion. It is intended for information only.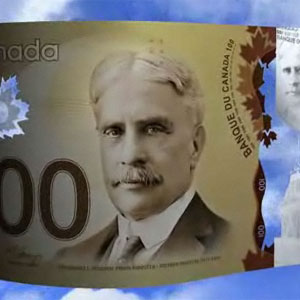 Content Provider:
Bank of Canada
Language
En
Length
.15 hours
Registration Process
Register
In November 2011, Canada will introduce a new series of polymer bank notes. The combination of polymer material and leading-edge security features makes these new notes not only hard to counterfeit and easy to verify, but also among the most secure in the world.
The Bank of Canada has produced this scenario-based video to provide police officers with information on how to verify the security features in bank notes and what to do with suspected counterfeits.
To Register
As a free learning resource, all Registered police users (individuals who have a CPKN account in the Sworn Police Portal) may self-register to Wise Up to Counterfeiting – A Guide for Police Officers.
Login to your CPKN Account
In the Repository, select CPKN Catalogue
Free Learning Resources are located at the top of the catalogue
Select the course you would like to join
Click on the "join" tab
Please contact the CPKN Support Desk at support@cpkn.ca or 1-866-357-CPKN (2756) if you encounter any problems with this process.
Target Audience
Sworn Police, Police Civilian, Public Safety Officer, Peace Officer / Special Constable, Other Federal, Provincial and Municipal Employees
Content Provider
This video was produced by the Bank of Canada and its law enforcement partners.