Suicide Awareness and Prevention

Course Category: Students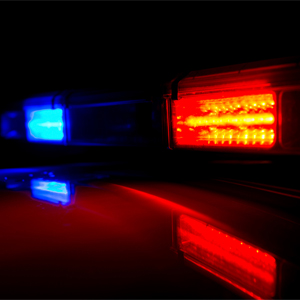 Free
Content Provider:
York Regional Police
Language
En/Fr
Length
1 hour
Registration Process
Register
Every day, police and emergency response personnel are immersed in stressful and often dangerous situations. Over time, the effects of those accumulated stresses can lead to mental injury and self-harming behaviors. However, a 'bullet-proof' culture within these fields often keeps individuals from recognizing or accepting signs of stress and from seeking appropriate help. As a result, suicide rates among first responders are two to three times higher than in the general population.
Suicide Awareness and Prevention is designed to help members of the policing and first responder community recognize the factors associated with suicide and how to support mental health and well-being in the workplace. In addition to reviewing strategies and resources for preventing suicide, this course addresses the importance of crisis intervention and overcoming the stigma associated with mental health issues.
Learning Objectives
When you have completed this course you will be able to:
Recall the prevalence of suicide in Canada
Identify the increased risk of suicide among emergency personnel
Describe how first responder culture prevents talking about suicide
Recall the progression of suicidal ideation
Describe the impact that suicide has on the first responder community
Identify potential suicide risk factors for emergency personnel
Differentiate the facts and fictions concerning suicide
Determine when a person may be showing signs of suicidal ideation
Identify the importance of stress management
Explain the importance of dialogue in suicide prevention
Identify the importance of peer support
Recall the similarities between mental and physical health
Describe your role in maintaining your own mental health
Recognize the steps in crisis intervention
Explain the role of a psychologist in suicide prevention
Identify suicide prevention resources
See Also:
Suicide Awareness and Prevention for Supervisors
Target Audience
Sworn Police, Police Civilian, Public Safety Officer, Peace Officer / Special Constable, Student, Other Federal, Provincial and Municipal Employees
Content Provider
Content for this course was provided by York Regional Police with additional support from the Mental Health Commission of Canada. Development was funded, in part, by the Motorola Solutions Foundation.