Stolen Innocence: A Police Guide to Online Child Exploitation

Course Category: Free Learning Resources
Notice: This video is offered as a free learning resource to registered users. As such, there is no associated certificate of completion. It is intended for information only.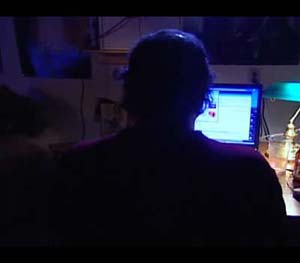 Content Provider:
National Child Exploitation Coordination Centre, RCMP
Language
En
Length
0.25 hours
Registration Process
Register
While the Internet has revolutionized how we communicate, work and play, it also has a dark side, having quickly become a tool for those who wish to exploit our most treasured resource…our children.
Every pornographic image of a child is a permanent record of that child being abused, degraded and humiliated. And not all pedophiles are content to simply receive and view child pornography. Repeated exposure can sometimes encourage offenders to take their obsession to the next level: luring, contact, assualt…or worse.
As a valuable primer for front line police officers, Stolen Innocence: A Police Guide to Online Child Exploitation provides an overview of Canada's child exploitation laws, what constitutes an offence, how to conduct an investigation and collect evidence, and where to turn for help.
To Register
As a free learning resource, all Registered police users (individuals who have a CPKN account in the Sworn Police Portal) may self-register to Stolen Innocence:A Police Guide to Online Child Exploitation.
Login to your CPKN Account
In the Repository, select CPKN Catalogue
Free Learning Resources are located at the top of the catalogue
Select the course you would like to join
Click on the "join" tab
Please contact the CPKN Support Desk at support@cpkn.ca or 1-866-357-CPKN (2756) if you encounter any problems with this process.
This video is also available to certain users on the Law Enforcement/Civilian portal. Individuals may request access from the catalogue as described above.
Level
This video is an introductory overview for police officers responding to calls involving online child exploitation.
Target Audience
Sworn Police, Police Civilian, Public Safety Officer, Peace Officer / Special Constable, Other Federal, Provincial and Municipal Employees