Spit Hood Familiarization

Course Category: Patrol/Operations Training
Notice: This course may contain OPP-specific information/policies.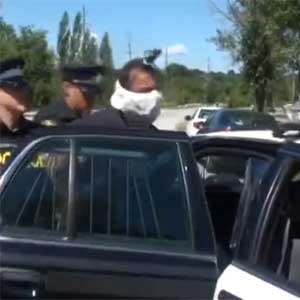 Price
$25.00
Content Provider:
Ontario Provincial Police
Language
En
Length
0.25 hours
Registration Process
Register
During the course of their duties, officers may sometimes encounter individuals who attempt to spit on them or bite them. Due to the potential health hazards associated with saliva, officers have the option of employing spit hoods on aggressive subjects.
Spit Hood Familiarization reviews the proper use of a spit hood and precautions officers must take when utilizing a hood to ensure the safety of both the individual and the officer. In addition to describing what situations a spit hood should or should not be used, this course also explains how to properly put on and remove a hood from a subject and circumstances when a hood should be removed from a subject.
Learning Objectives
When you have completed this course you will be able to:
Identify where and when a spit hood can be used and who is to be advised;
Demonstrate the proper steps in putting on and removing a spit hood;
Describe when a spit hood should not be used;
State the conditions when a spit hood must be removed and appropriate medical intervention sought; and
Describe the proper disposal procedures as outlined by OPP Orders – HazMat Manual.
Target Audience
Sworn Police, Police Civilian, Peace Officer / Special Constable
Content Provider
This course was developed by the Ontario Provincial Police and made available to all police services via CPKN.