Respectful Workplaces Within British Columbia (Under Construction)
Course Category/Categories: Health, Safety & Wellness, Under Construction,
Notice: This course was specifically developed for the Vancouver Police Department (VPD) but may provide valuable information to other organizations in British Columbia and beyond.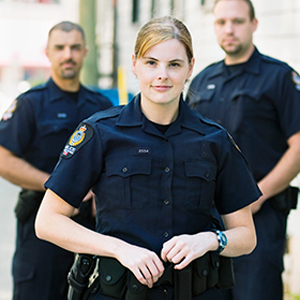 Price
$25.00
Content Provider:
Vancouver Police Department
Language
En
Length
0.75 hours
A respectful workplace supports the psychological and social well-being of all employees in an organization. It not only creates a positive organizational culture where employees are valued, but also addresses conflicts in a constructive and professional manner.
The Respectful Workplace Training (BC Version) course provides important information about how employees and supervisors can create a respectful workplace. Developed in accordance with the Respectful Workplace BC Work Safe Act, it reviews what constitutes a respectful workplace, personal responsibilities of employees, supervisory duties, and how to investigate an incident and report it under the new BC Work Safe Act.
Learning Objectives
When you have completed this course you will be able to:
Reinforce the key elements of a respectful work environment.
Identify behaviours that contribute to a disrespectful work environment.
Describe the roles and responsibilities of everyone in the workplace in creating a respectful workplace.
Identify the tools, resources, and support available.
Identify key strategies for taking care of one's mental and physical health.
Target Audience
Sworn Police, Police Civilian, Public Safety Officer, Peace Officer / Special Constable, Other Federal, Provincial and Municipal Employees
Pre-Requisite
This course is a pre-requisite for all Supervisor Respectful Workplaces workshops at VPD.