Precursor Control Regulations (Under Construction)
Course Category/Categories: Contemporary Issues, Under Construction,
Notice: This course is Under Construction. No new registrations are available at this time. Please watch for updates on when the new course will be released.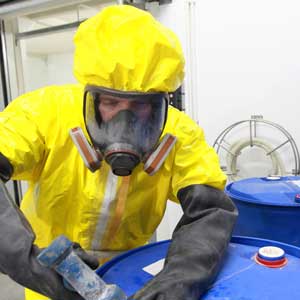 Price
$25.00
Content Provider:
Canadian Police College
Language
En/Fr
Length
2 hours
Precursors are chemical compounds which are used to produce other chemicals. While legitimate companies use these substances to manufacture a variety of products, from industrial cleaners to pharmaceuticals, precursors are also used to manufacture illicit drugs. The Precursor Control Regulations provide a regulatory framework to monitor and control chemicals that are frequently used in the production of illicit substances. These regulations not only disrupt the distribution of precursors by criminal organizations but also help to dismantle the chain of production that put illegal drugs on the street.
The Precursor Control Regulations course provides an overview of precursor chemicals and the Precursor Control Regulations. In addition to reviewing the licensing and permits required to obtain precursor chemicals, it details how criminals circumvent the law to procure these substances.
The Precursor Control Regulations online course is a pre-requisite to the Canadian Police College's Clandestine Laboratories Investigation (CLIC) and Hazardous Environment Recognition Training (HERT) courses. Candidates for the CPC courses must register via the CPC Registrar. Access to the online pre-course will be administered by CPC.
This course is also available as a stand-alone training tool to the general Canadian police and law enforcement (peace officers) community. Those individuals may register for the Precursor Control Regulations online course directly through CPKN.
Learning Objectives
When you have completed this course you will be able to:
Define precursors
Recall legislation in Canada and how it relates to precursor control (Controlled Drugs and Substances Act (CDSA) and the Precursor Control Regulations (PCR))
Differentiate Class A and Class B precursors
Recall the regulations pertaining to importing precursors.
Recall methods used to circumvent Precursor Control Regulations (PCR)
Recall methods of diversion and smuggling that are used to import and export precursors illegally
Recall Precursor Control Regulations (PCR) compliance requirements
Target Audience
Sworn Police, Public Safety Officer, Peace Officer / Special Constable