Officer Drinking and Driving

Course Category: Health, Safety & Wellness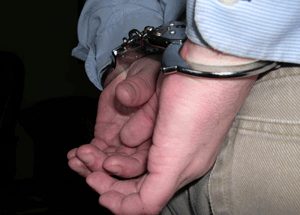 Price
$25.00
Content Provider:
Toronto Police Service
Language
En
Length
0.25 hours
Registration Process
Register
Drinking and driving is a criminal act that has devastating impacts on both offenders and their victims. Despite a first hand knowledge of the tragedies that drinking and driving can cause, police officers are not immune to these offences. And while every case is serious, incidents involving police officers tend to generate much more attention because they are perpetrated by those individuals who are sworn to serve and protect the public. These offenses can damage not only the personal and professional reputation of the officer, but the image of the entire force.
Using video testimonials and other media, this course relates the very real impacts of drinking and driving through victims' stories. It also reviews the physiological effects of alcohol on the body, public perception of officer-involved offenses, and offenses related to drinking and driving.
Learning Objectives
When you have completed this course you will be able to:
Detail the impacts that drinking and driving have on accident victims
State the approximate rate of alcohol dissipation in the body
Appreciate the effect a drinking and driving charge against a police officer has on the public trust
State the Toronto Police Service's position on officers charged with drinking and driving offences
Target Audience
Sworn Police
Content Provider
This course was designed and developed by Sgt. Stephen Callaghan, Sgt. Gord Scott, and Sgt. John Romain of the Toronto Police Service and made available to all police services via CPKN.