Offence-Related Property Fundamentals III

Course Category: Investigations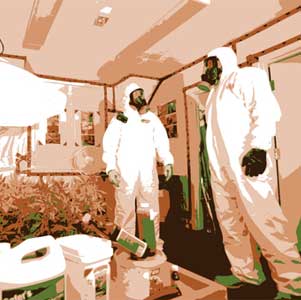 Price
$25.00
Content Provider:
RCMP
Language
En/Fr
Length
2 hours
Registration Process
Register
Also Available:
An understanding of the nature of offence-related property (ORP), its pre-trial management and the evidence needed to support forfeiture on conviction is an important tool in dealing with both individual offenders and organized crime groups.
Offence-Related Property Fundamentals III is the third in a three-part series of courses that cover how to identify, deal with and support the forfeiture of ORP, helping learners develop a basic understanding of such property and how it must be dealt with to comply with the law.
The course provides a detailed examination of the procedure and evidence required for forfeiture of offence-related personal (moveable) and real property, including the required appropriate documentation and reporting. In addition, it covers the responsibilities related to the disposition of forfeited property.
Learning Objectives
When you have completed this course you will be able to:
Define the concepts of forfeiture and disposition of ORP
Identify the provisions that provide for forfeiture and disposition of ORP
Identify the evidence requirements that would support forfeiture on conviction
Identify the pre-trial process, procedures, legal tests and limits associated with these activities as they relate to ORP
Identify and complete the necessary forms and reports required for these activities
Target Audience
Sworn Police
Pre-Requisite
Learners to have successfully completed Offence-Related Property Fundamentals II is required before registering for this course.
Content Provider
This course was developed by the RCMP and has been made available to a national police audience via CPKN. This course was developed by Learning and Development and the Proceeds of Crime Branch in consultation with RCMP Legal Services.