Occupational Health and Safety: Frontline Officer

Course Category: Health, Safety & Wellness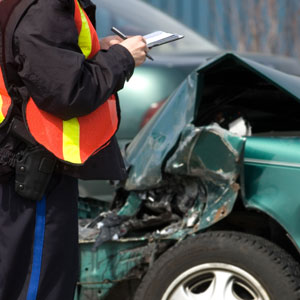 Price
$25.00
Content Provider:
Public Services Health and Safety Association
Language
En/Fr
Length
2 hours
Registration Process
Register
As a frontline officer, there are many hazards that can threaten your personal health and safety. It is important that you are able to recognize, assess, and control these hazards, and understand your rights and responsibilities in the workplace. This knowledge can play a significant role in protecting you and your co-workers from injury, limiting personal liability, and assisting your employer in achieving legislated and moral obligations for workplace safety.
Occupational Health & Safety: Frontline Officer is designed to ensure that frontline officers understand how health and safety is integrated into emergency and non-emergency events. In addition to identifying common workplace health and safety hazards, this course will explore the impact of workplace incidents; the rights, responsibilities, and authorities associated with health and safety legislation; and the requirements for an effective incident investigation.
Learning Objectives
When you have completed this course you will be able to:
Identify health and safety legislation that applies in the workplace
Recognize the rights and responsibilities under the applicable legislation
Explain the purpose of a Joint Health and Safety Committee
Recall the legal rights and responsibilities of a Joint Health and Safety Committee
Explain the role of the Ministry of Labour
Explain the legislated authority of the Ministry of Labour inspectors
Explain the rights, duties, and responsibilities of parties involved in a work refusal process
Summarize the work refusal process
Identify common health and safety hazards in a workplace
Explain the principles used in recognizing, assessing, and controlling hazards
Explain the purpose of an incident investigation
Explain the impact of workplace incidents on the worker, their family, and their service
Recall the legal requirements for investigations
Identify the tools and information used to complete an effective incident investigation
Recall the roles and responsibilities of all parties involved in an early and safe return to work
Target Audience
Sworn Police, Police Civilian, Public Safety Officer, Peace Officer / Special Constable, Other Federal, Provincial and Municipal Employees
Content Provider
Content for this course has been provided by the Public Services Health and Safety Association. The development of this course was funded by the Government of Canada's Sector Council Program.