Highway Enforcement Training – Consent to Search Requirements

Course Category: Patrol/Operations Training
Notice: This course was formerly titled: 'Highway Criminal Interdiction - Consent to Search Requirements'.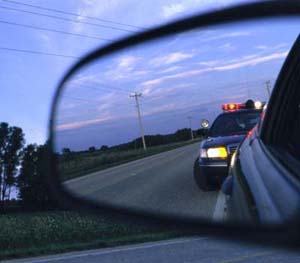 Price
$50.00
Content Provider:
Ontario Provincial Police
Language
En
Length
2 hours
Registration Process
Register
Detecting criminal activity on the highways is a critical component of policing. Routine traffic stops can often result in exposing illegal narcotics and other contraband, identifying stolen vehicles, or even capturing wanted persons. However, in every case, front line law enforcement officers must be aware of the legal requirements surrounding consent searches in relation to motor vehicle stops.
Referring to relevant sections of the Charter of Rights and Freedoms, Highway Enforcement Training – Consent to Search Requirements explores the various aspects of consent searches. In addition to reviewing requests for consent to search in voluntary encounters, post arrest and post detention, this course outlines case law related to informed consent.
This course provides a knowledge base that will assist officers in day to day operations and serves as a pre-course resource for highway criminal interdiction training.
Learning Objectives
When you have completed this course you will be able to:
Explain section 8 of the Charter of Rights and Freedoms and describe what constitutes an unreasonable search and seizure
Explain section 9 of the Charter of Rights and Freedoms and describe what constitutes an arbitrary detention or imprisonment
Recall the elements of an informed consent to search
Explain the importance of receiving written consent to search
Explain your authority to search incidental to an arrest
Explain your authority to search incidental to a detention
Outline the steps you must follow in order to request consent to search post arrest or detention
Explain the difference between reasonable and probable grounds, reasonable grounds to suspect an offence is being committed, and suspicion
Outline the steps you must take to obtain informed consent in a voluntary encounter with a motorist
Target Audience
Sworn Police