Healthy Eating

Course Category: Health, Safety & Wellness
Course Category: Students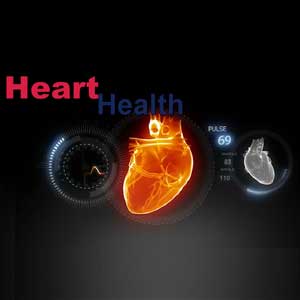 Price
$25.00
Content Provider:
Toronto Police Service
Language
En
Length
0.75 hours
Registration Process
Register
The nature of policing can have a significant impact on officer health. Shift work, changing schedules, and the stresses of the job can contribute to poor lifestyle choices. As a result, police officers are at a higher risk for heart disease than the general population.
Healthy Eating provides information about 5 major heart health points with practical strategies to prevent heart disease and stroke. This course is designed to increase awareness on topics such as stress, blood pressure, blood sugar, fatigue management, and cholesterol. This course will also provide learners with practical tips and suggestions for living a heart healthy lifestyle.
Learning Objectives
When you have completed this course you will be able to:
Measure your waistline correctly and determine if you are at risk for heart disease
State the relationship between stress and heart disease
State the reasons for completing a CRP test
State the relationship between exercise and heart health
State the role that blood pressure plays in heart health and the reasons for tracking it
Identify natural blood pressure management strategies
Identify a range of foods high in sodium
State the relationship between refined carbs, poor blood sugar management, and heart disease
State the basic principles of healthy blood sugar management
State the role that cholesterol plays in the heart disease process
Identify factors which can naturally lower cholesterol
Identify good fats for heart healthy living
Level
This is an introductory level course which provides practical information for any police or law enforcement officer.
Target Audience
Sworn Police, Police Civilian, Public Safety Officer, Peace Officer / Special Constable, Student, Other Federal, Provincial and Municipal Employees
Content Provider
This course was developed by the Toronto Police Service and made available to all police services via CPKN.