Hate Crime Awareness

Course Category: Community Awareness and Interactions
Notice: The Hate Crimes Awareness course is an introductory overview of this issue, whereas the Hate and Bias Crime Investigation course is a more in-depth review that explores the sections of the criminal code related to hate and bias crimes/incidents.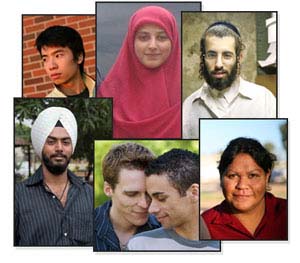 Price
$25.00
Content Provider:
Ontario Police College
Language
En
Length
0.75 hours
Registration Process
Register
Hate crimes and hate/bias incidents are a reality of living in Canada. Fueled by factors such as changing demographics, international conflicts, the economy, and debates around multiculturalism or same sex marriage, these crimes impact not only the primary victim, but can also affect entire communities.
Hate Crimes Awareness will explore the reasons why individuals or groups act out their personal prejudices, bias, and hatred against other individuals and/or groups and the impact of these events. It also reviews some of the basic procedures that police and other law enforcement personnel can use to differentiate between hate crimes and incidents, respond to calls, and investigate hate/bias crimes.
Learning Objectives
When you have completed this course you will be able to:
Define hate and recall the history of hate and bias in Canada
Explain the impact hate/bias has on individuals, communities, and society
Recall the causes that lead individuals and groups to commit crimes of hate/bias and who their victims are
Recognize the defining factors of hate/bias crimes and incidents
Recall basic procedures and protocols to use when investigating hate/bias crimes
Target Audience
Sworn Police, Police Civilian, Public Safety Officer, Peace Officer / Special Constable, Other Federal, Provincial and Municipal Employees