Hate and Bias Crime Investigation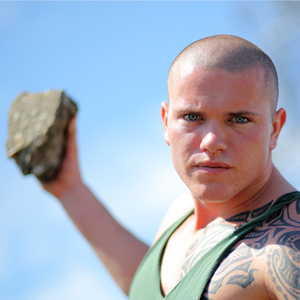 Price
$60.00
Content Provider:
Edmonton Police Service
Language
En/Fr
Length
4 hours
Release Date
2020-04-30
Registration Process
Register
Police services have a responsibility and obligation to facilitate the peaceful coexistence of society. Crimes and incidents that are perpetrated by suspects whose actions are solely based on their hate or bias against the victim's race, color, origin, religion or any other distinguishing factor, do occur. It is necessary for law enforcement officers to be proactive and to respond appropriately when such incidents occur.
The Hate and Bias Crime Investigation course provides police officers with the necessary information to recognize these types of crimes and the people and groups who commit them, as well as how to gather the necessary evidence required to prosecute suspects, reporting requirements and the importance of developing community partnerships.
Learning Objectives
When you have completed this course, you will be able to:
Recognize that Canada is a pluralistic and diverse community, discrimination exists and law enforcement has a responsibility to respond to it
Differentiate between hate and bias crimes and incidents
Recall reasons why hate and bias crimes/incidents occur
Understand sections of the Criminal Code of Canada that deal with investigating hate propaganda
Understand what is required to successfully investigate hate propaganda
Recall how crimes of hate and bias can impact both the individual and the community
Recognize factors that will prove a crime was motivated by hate allowing you to invoke Section 718.2
Recall the responsibilities of police officers while attending, investigating, and writing reports of hate crimes and hate propaganda
Recognize the importance of a partnership between the community and law enforcement
Identify ideologies of hate/extremist groups
Identify characteristics of organized hate/extremist groups
Understand that the Internet is a powerful tool for hate mongers and hate groups
Understand that the Internet is an excellent source of intelligence for law enforcement
Note: The Hate and Bias Crime Investigation course is a more in-depth review that explores the sections of the criminal code related to hate and bias crimes/incidents, whereas the Hate Crimes Awareness course is an introductory overview of this issue.
Target Audience
Sworn Police, Government and Other First Responders
Content Provider
Content for this course was developed by the Edmonton Police Service. For additional details, please view the Course Training Standard.