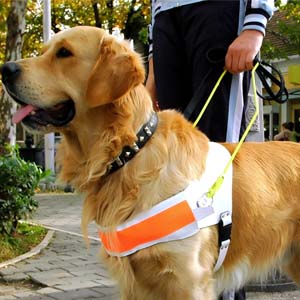 Content Provider:
Canadian National Institute for the Blind
Language
En
Length
5 minutes
Release Date
2021-12-07
Registration Process
Register
Guide dogs, for people who are blind or partially sighted, are permitted by law wherever the general public are permitted. However, every day people are denied access to restaurants, taxis, hotels, etc. because they are accompanied by a guide dog.
This short video clarifies the laws that protect guide dog handlers including some laws that give police the right to investigate the access denial and lay charges.
Target Audience
Sworn Police, Police Civilian, Public Safety Officer, Peace Officer / Special Constable, Student, Other Federal, Provincial and Municipal Employees
Content Provider
Content for this video was provided by the Canadian National Institute for the Blind.