Frontline Supervisor – Organizational Skills

Course Category: Supervisor and Leadership Training
Notice: Also available in this series:

Frontline Supervisor - Domestic Violence
Frontline Supervisor - Leadership
Frontline Supervisor - Performance Management
Frontline Supervisor - Self-managing Skills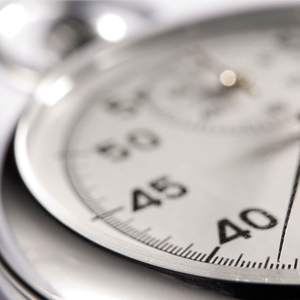 Price
$25.00
Content Provider:
Ontario Police College
Language
En/Fr
Length
1 hour
Registration Process
Register
In policing, the mission, vision and values of the organization are the basis for all strategic planning and are the points from which everyday priorities are aligned. Supervisors must not only be aware of organizational goals and objectives, but also have the skills to promote them to the staff under their command.
Frontline Supervisor – Organizational Skills explains the management process and provides a definitive process to link and align with the mission, vision, values, and strategic direction of the organization. It also addresses performance issues in relation to the management process and reviews approaches to problem-solving.
Learning Objectives
When you have completed this course you will be able to:
Identify and explain the management process
Identify and explain the importance of "process" within police organizations
Identify and explain within the Management Process, the concepts of "SMART" and "RUMBA"
Identify the additional steps required to complete the process from determining unit objectives to completing objectives
Identify the importance of measuring performance in the Management Process
Identify the importance of evaluating performance in the Management Process
Identify and explain the 9-step and SARA problem solving models
Identify and explain the three phases of 'Excellence in 90 Seconds'
For Ontario Police College Learners:
Ontario Police College will process registration for its blended Front Line Supervisor course. The OPC course consists of three modules:
Module 1: Pre-course materials
Module 2: CPKN online learning (the 5 online Front Line Supervisor courses)
Module 3: A 5 day in-class component at the OPC or a satellite location.
Learners registered to the OPC course must complete these elements in the prescribed, consecutive order. Journaling is mandatory for successful completions of all 3 modules. Certificates of Completion for the CPKN online courses that have been completed prior to registering for the OPC course cannot be applied to the completion of the full OPC course.
For more information about the blended OPC Front Line Supervisor course, please contact your training branch for a detailed course description, check the link at www.opconline.ca or contact:
For General Registration:
OPC Office of the Registrar
519-773-4203
For Specific Inquiries:
Mr. Phil Hutchin, OPC FLS Coordinator
phil.hutchin@ontario.ca
519-773-4232
Target Audience
Sworn Police, Police Civilian, Public Safety Officer, Peace Officer / Special Constable, Other Federal, Provincial and Municipal Employees
Content Provider
The development of this course was funded by the Government of Canada's Sector Council Program. Content was provided by Ontario Police College.