First on Scene: Dealing with a Potential Homicide

Course Category: Investigations
Notice: This course was developed by the Toronto Police Service and has been made available to all police services via CPKN. Please note that this course contains some TPS-specific information/policies.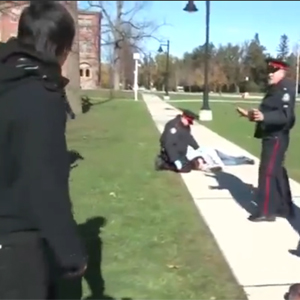 Price
$25.00
Content Provider:
Toronto Police Service
Language
En
Length
1 hour
Registration Process
Register
Investigating a homicide can be extremely complicated and involves many hours of hard work from frontline officers and investigators. Every investigation begins with an initial response call and the way responding officers manage a scene can have a dramatic impact on the outcome of an investigation.
First On Scene: Dealing with a Potential Homicide provides essential information for police officers attending the scene of a potential homicide. This course explores the roles, responsibilities, and key considerations for various officers at a crime scene, including the first on scene, the recording officer, the officer attending a victim(s), the officer attending a body, and the officer dealing with witnesses. In each case, this course provides information on what officers in each of these roles should do to ensure the scene, including evidence and witnesses, is safely secured and properly managed.
Learning Objectives
When you have completed this course you will be able to:
Recall the roles and responsibilities of the first on scene officer
Identify the factors associated with securing a scene, including evidence and witnesses
Recall the roles and responsibilities of the recording officer
Recall the roles and responsibilities of an officer dealing with a victim(s)
Recall the roles and responsibilities of an officer dealing with a body
Recall the roles and responsibilities of an officer dealing with witnesses
Understand the importance of taking detailed notes
Describe key considerations for the arrest of a suspect
Target Audience
Sworn Police