Firearms Verification (Under Construction)
Course Category/Categories: Free Learning Resources, Information Management Systems, Under Construction,
Notice: This course is Under Construction. No new registrations are available at this time. Please watch for updates on when the new course will be released.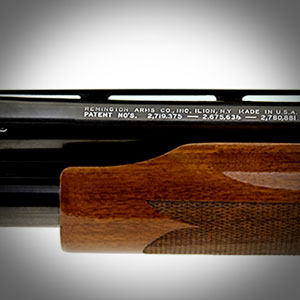 Approved registrations are subsidized by the Firearms Program.
Content Provider:
RCMP Canadian Firearms Program
Language
En/Fr
Length
5 hours
Firearms verification is a function mandated by the regulations supporting the Firearms Act. It is a requirement for firearm registration and is carried out by approved verifiers. Verifiers confirm that the information concerning the identification and classification of a firearm, in support of an application for a registration certificate, is complete and accurate. Under the Act, it is the responsibility of the Registrar of Firearms to designate an individual as an approved verifier if the individual has the required knowledge to identify and classify firearms.
Firearms Verification is a pre-requisite training for all verifiers. This course will instruct you on how to identify firearms to the Canadian standard and facilitate the registration of a firearm. After completing this course, you will be able to distinguish each of the characteristics of Make, Model, Manufacturer, Type, Action, Class, Calibre, and Barrel length and derive a Firearm Reference Table database match in support of verification duties and Canadian legislation. A verifier number will only be assigned on successful completion of this course.
Verifiers may be involved in a wide range of firearm-related activity or business — retail, wholesale, or firearm repair; import/export; archiving or preserving museum firearms; the entertainment industry; volunteering or supervising at a range or gun club; or acting as a volunteer verifier in support of the Firearms Act. Regardless of your role, the ability to identify firearms to the Canadian standard will simplify your work, increase your efficiency, and improve your ability to communicate about firearms.
Learning Objectives
When you have completed this course you will be able to:
Define firearms verification and explain the role of a verifier
Define firearm, differentiate between muzzle loading and breech loading firearms
Identify the twelve firearm types
Identify the major assemblies of firearms
Identify the eleven actions recognized in Canada
Identify firearm markings
Identify metallic cartridges
Identify different muzzle loading ignition systems
Describe firearm identification characteristics
Describe and identify antique firearms
Define the legal classification of firearms in Canada
Identify common military rifles
Understand SOR/98-209 Storage, Display, Transportation and Handling of Firearms by Individuals Regulations
Understand the use of the Firearms Reference Table computer database tool
To Register
This course is specifically designed for firearms verifiers and is mandatory training for individuals seeking approved verifier status. Authorization to enroll in this course is granted by the Registrar of Firearms, Canadian Firearms Program.
For more information or to register, please contact:
National Coordinator, Verifiers Network
RCMP – Canadian Firearms Program
Tel: 1-800-731-4000 x1052
Email: VerifiersNetwork-ReseauVerificateurs@rcmp-grc.gc.ca
Content Provider
This course is designed for all individuals verifying firearms on behalf of the Registrar, Canadian Firearms Program in support of the Firearms Act. Content for this course was developed by the RCMP's Canadian Firearms Program.