Fatigue Management

Course Category: Health, Safety & Wellness
Course Category: Students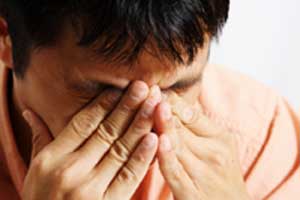 Price
$25.00
Content Provider:
Toronto Police Service
Language
En
Length
1 hour
Registration Process
Register
Fatigue is a perceived state of "weariness" caused by prolonged or intensive exertion. Particularly common among shift workers, studies have suggested fatigue can have an impact similar to alcohol impairment. This can result in slower reaction time, poor decision making, increased accidents, reduced vigilance, and cardio-metabolic disease risk factors. As such, fatigue represents real health, safety, and performance concerns for police officers.
Fatigue Management is an awareness level course and is designed to better inform members about the dangers, health risks, personal and workplace implications relating to a lack of quality sleep and how fatigue can impact at individual and organizational levels.
Learning Objectives
When you have completed this course you will be able to:
Appreciate the effects of fatigue
Restate how chronic sleep deprivation affects an individual's ability to perform tasks
Demonstrate a working knowledge of fatigue management strategies
Contrast the strategies that a member who is suffering from fatigue could employ
Demonstrate sleep countermeasures for the two most common sleep disorders
Level
This is an awareness level course designed for all sworn police officers.
Target Audience
Sworn Police, Police Civilian, Public Safety Officer, Peace Officer / Special Constable, Student, Other Federal, Provincial and Municipal Employees