Excited Delirium Syndrome (ExDS)
Notice: This course was developed by the Calgary Police Service (CPS) and made available to all police services via CPKN. Please note that this course may contain some CPS-specific information/policies.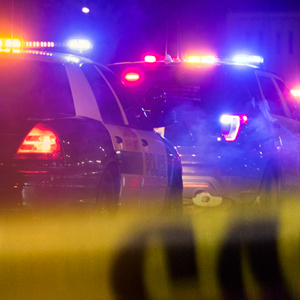 Price
$25.00
Content Provider:
Calgary Police Service
Language
En
Length
1 hour
Release Date
2021-01-07
Registration Process
Register
Every year, there are more than 200 sudden and unexpected deaths following police restraint. Excited Delirium Syndrome (ExDS), a condition identified by medical experts, accounts for the majority of custody-related deaths. With the ever-increasing use of crack cocaine, methamphetamine, and other central nervous system stimulants, as well as the increased number of persons with emotional disturbances amongst the general population, officers can anticipate encountering subjects suffering from ExDS more frequently. Increased awareness of the condition by police officers can result in earlier recognition and treatment.
This course is designed to increase officer awareness about signs and symptoms of ExDS and explores the factors and issues that must be considered when responding to, or managing, an ExDS incident.
Learning Objectives
When you complete this course you will be able to:
Identify the characteristics, signs, and symptoms of ExDS.
Describe the factors to keep in mind when responding to or managing an ExDS incident.
Discuss the problems that may be encountered when responding to an ExDS incident.
Describe how a police officer must manage an ExDS incident.
Recall the transportation guidelines for subjects experiencing ExDS.
Identify the "typical" behavioral indicators in the initial dispatch call that may alert you of a potential ExDS case.
Identify why a potential ExDS call is time-sensitive and why you may need protective equipment or clothing.
Describe the physical, behavioral, and cognitive signs you may see in the subject when you arrive at an ExDS scene.
Explain why EMS back-up is necessary before restraining subjects exhibiting ExDS (for example, the potential for a medical emergency).
Describe the rapid risk analysis necessary at the scene (for example, the need for immediate control or apprehension for public safety, versus the risk the subject) to determine appropriate action.
Identify the Police / EMS process steps when dealing with ExDS subjects.
This course is designed for all sworn police officers.
Non-sworn personnel may also access this course but must submit a signed Waiver of Liability and Indemnity. Please contact Support for a copy of the Waiver Form.
Target Audience
Sworn Police, Police Civilian, Public Safety Officer, Peace Officer / Special Constable, Other Federal, Provincial and Municipal Employees