Elder Abuse

Course Category: Community Awareness and Interactions
Course Category: Students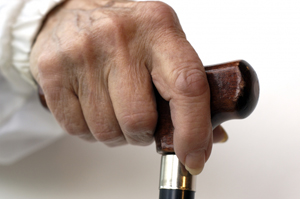 Price
$50.00
Content Provider:
Ontario Provincial Police
Language
En
Length
2 hours
Registration Process
Register
Elder abuse is a serious issue. Estimates show that as much as 10 per cent of Canadian seniors may experience some form of abuse, whether it be physical, emotional, financial, or neglect. As the senior segment of the population continues to grow, it is anticipated that the incidence of elder abuse will escalate.
The Elder Abuse course is designed to help develop the knowledge, skills, and judgment to respond effectively to incidents of elder abuse. This course addresses elder abuse in both family and long-term care facility settings and examines a range of subjects including: theft by power of attorney; neglect; hoarding; dementia; domestic violence; resident to resident assault; and drug related issues.
Learning Objectives
When you have completed this course you will be able to:
Distinguish between civil and criminal aspects of theft by Powers of Attorney (POA)
Identify potential indicators of financial abuse and key investigative steps surrounding an allegation of theft by POA
Identify the factors that potentially place seniors at risk
Use communication strategies to effectively engage with a senior
Recognize Criminal Negligence and the indicators of failure to provide
Assess the context of the caregiver – senior dependent relationship
Explain Long-Term Care facility reporting obligations
Describe strategies for de-escalating and managing aggressive behavior
Recognize the difference between a person who engages in hoarding and dementia
Identify applicable criminal code offences in relation to double dosing
Summarize the vulnerability of the family and the residents in long-term care
Recognize appropriate considerations to follow when interviewing seniors
Identify factors when investigating calls for domestic violence involving elderly persons
Target Audience
Sworn Police, Police Civilian, Public Safety Officer, Peace Officer / Special Constable, Student, Other Federal, Provincial and Municipal Employees
Content Provider
This course was developed by the Ontario Provincial Police in association with subject matter experts from Durham Region and Durham Regional Police Service, the University of Ontario Institute of Technology, and Law Enforcement Agencies Protecting Seniors (LEAPS).