E-Comm Radio Recurrent Training

Course Category: Patrol/Operations Training
Notice: This training is designed for public safety members in British Columbia that use the E-Comm Wide Area Radio Network.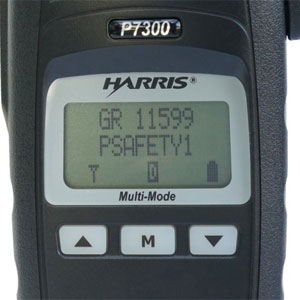 Price
$10.00
For BC Public Safety Members
Content Provider:
E-Comm 911
Language
En
Length
1 hour
Registration Process
Register
E-Comm Wide Area Radio Network is the largest multi-jurisdictional, tri-service emergency radio system in lower mainland British Columbia, supporting all municipal police and RCMP detachments in its catchment area, as well as the majority of career fire departments and BC Emergency Health Services. This system enables these agencies to communicate directly with emergency services within and beyond their own municipalities. As a key piece of equipment, it's important that public safety members are trained in the proficient operation of the radio system.
E-Comm Radio Recurrent Training is designed to provide users with a better understanding of the tool's functionality and limitations. This course covers a variety of topics including coverage zones, agencies that use the Network, radio modes, factors affecting radio coverage, and best practices for getting the most from a portable radio.
Learning Objectives
When you complete this course you will be able to:
Recall the coverage zones of E-Comm network
Recall the original design and roll out of the E-Comm Wide Area voice radio network
Identify the agencies that use the E-Comm network
Differentiate between conventional simplex mode and conventional repeater mode
Describe trunking mode
Describe how trunking works in the E-Comm wide area network
Identify the role of the central switch
Recall how a radio locates the best signal when roaming
Recall the features of the Enhanced Digital Access Communication System (EDACS)
Recall the basic elements and capacities of the E-Comm network
Identify how an emergency call takes priority in the E-Comm network
Identify the factors that affect radio coverage
Recall when not to use a portable radio
Identify the features of a portable radio
Describe how to use a portable radio
Identify the features of the remote microphone
Recognize the function of the mobile control head
Identify the abbreviations that appear in the display
Describe generic talkgroup naming conventions
Target Audience
Sworn Police, Police Civilian, Public Safety Officer, Peace Officer / Special Constable
Content Provider
Content for this course was provided by E-Comm 9-1-1 in partnership with the Justice Institute of British Columbia.