Criminal Use of Diamonds

Course Category: Contemporary Issues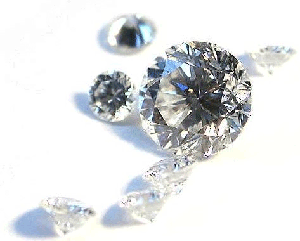 Price
$50.00
Content Provider:
Ross Inc.
Language
En
Length
4 hours
Registration Process
Register
Diamonds are an extremely valuable commodity. While they perform little in function aside from adornment, evidence suggests that diamonds are increasingly being acquired by criminals to facilitate criminal activity. Diamonds are of interest to criminals at all levels, and are used in scams, misrepresentations, thefts, frauds, drug trade, smuggling, money laundering, and other illegal activities.
Criminal Use of Diamonds examines the history, processes, security issues, and exploit opportunities associated with diamonds. This course also provides details about money laundering, the international Kimberly Process which controls the movement, sale and/or trade of blood/conflict diamonds, and the factors that affect the appeal of diamonds to criminals.
Learning Objectives:
When you have completed this course you will be able to:
Recall the history of diamonds
Recall the different methods that rough diamond is mined and how it is graded
Recall how finished diamonds are graded and valued
Recall the definition of a tainted diamond and explain the rationale behind the Kimberly Process
Recall the components of the jewellery cycle and where criminal activity can interfere in this process
Recall the different methods by which criminals acquire diamonds and the criminal uses of diamonds in Canada
Recall how diamonds are used as currency in criminal activities
Recall how diamonds are used in money laundering activities
Target Audience
Sworn Police, Police Civilian, Public Safety Officer, Peace Officer / Special Constable, Other Federal, Provincial and Municipal Employees