CPIC Query/Narrative Online Course

Course Category: Information Management Systems
Notice: To gain access to, or for assistance with an issue related to the use of CPIC, please contact your local Field Operations unit.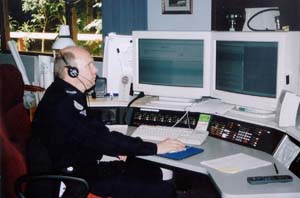 Price
$50.00
Content Provider:
Canadian Police Information Centre
Language
En/Fr
Length
6 hours
Registration Process
Register
CPIC is a computerized information storage and retrieval system designed for the sole use of designated law-enforcements agencies. The system consists of one central automated data bank located in the Royal Canadian Mounted Police complex in Ottawa and it is linked through a communications network to remotely-sited computer terminals, mobile workstations, and hand held devices. CPIC is an important investigational tool for law enforcement personnel and CPIC policies and procedures are implemented to safeguard its use.
The CPIC Query/Narrative Online Course is adapted from the Canadian Police Information Centre's traditional classroom training curriculum. In addition to providing information on CPIC policy, this course is designed to provide users with the skills to query CPIC Data Banks, analyze the responses, and send narrative traffic messages using the CPIC System.
Learning Objectives
Upon completion of this course you will be able to:
Recognize the requirements, procedures and code of conduct necessary to ensure that CPIC is a secure system
Distinguish the different areas of the CPIC screen and the different functionalities that are available
Find resources to maximize use of the system
Know how to use CPIC principal messaging functionalities
Identify action verbs, trigger words, and key words
Obtain Vehicle Registration and Drivers License information from various Provinces
Query Boats, Motors, and Logs
Query Persons, the Criminal Name Index (CNI), and a subject's criminal records
Obtain Information from the Wandering Person Registry
Query Articles, Guns, Securities, and the Canadian Firearms Registration On-line (CFRO) database
Read and understand responses from Queries
Obtain associated records
Target Audience
Sworn Police, Police Civilian, Public Safety Officer, Peace Officer / Special Constable
Content Provider
Content for this course has been adapted for online delivery by the Canadian Police Information Centre.
The development of this course was funded by the Government of Canada's Sector Council Program.