Canadian Firearms Registry Online: a Tool for Officer Safety

Course Category: Patrol/Operations Training
Course Category: Students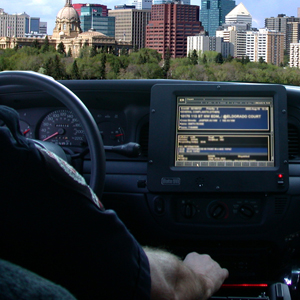 Price
$25.00
Content Provider:
Royal Canadian Mounted Police
Language
En/Fr
Length
2 hours
Registration Process
Register
The Canadian Firearms Registry Online (CFRO) is an indispensible tool for frontline policing and law enforcement. CFRO provides immediate access to firearms license information, license statuses, and firearms registration information in the Canadian Firearms Information System (CFIS), thus preparing officers for more effective responses to calls involving, or potentially involving, firearms. In addition to improving the safety of officers and the public, the CFRO system is important in the investigation of firearm-related crimes and the identification of lost or stolen firearms.
The Canadian Firearms Registry Online: A Tool for Officer Safety course focuses on query processes within the CFRO system, the various statuses associated with firearms, licenses, and certificates, and, using scenario-based exercises, instructs learners on how to interpret query results.
Learning Objectives
Upon completion of this course you will be able to:
Explain why the CFRO was developed
Recall the RCMP role in enforcing the Firearms Act
Recall the types of firearms and the specifications considered in classifying firearms
Explain the different types of firearm licences and licence statuses
Explain the requirements of firearm registration and the different statuses associated with firearm certificates
Recall how the CFRO works in conducting queries
Interpret responses generated by the CFRO
Target Audience
Sworn Police, Police Civilian, Public Safety Officer, Peace Officer / Special Constable, Student, Other Federal, Provincial and Municipal Employees
Content Provider
The content for this course was provided by operational police officers and subject matter experts within the Royal Canadian Mounted Police Canadian Firearms Program.