APT – Criminal Offences (Under Construction)
Course Category/Categories: Community Awareness and Interactions, Patrol/Operations Training, Under Construction,
Notice: This course is Under Construction. No new registrations are available at this time. Please watch for updates on when the new course will be released.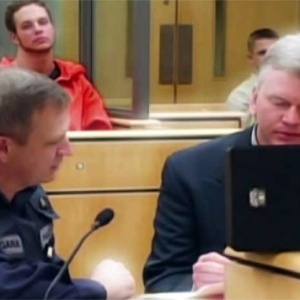 Price
$25.00
Content Provider:
Ontario Police College
Language
En
Length
0.5 hours
The Ontario Police College and the Canadian Police Knowledge Network have adapted the Advanced Patrol Training Course (APT) program into an e-learning course.
This module provides a range of scenarios, including abduction, fleeing the police, parole violation, and harassment, that a police officer will commonly encounter.  For each scenario, it instructs on the applicable offence legislation found within the Criminal Code.
This is one of eight modules in the Ontario Police College's Advanced Patrol Training course.  As such, some portions of this course are specific to Ontario jurisdictions. Interested participants from outside of Ontario are encouraged to contact CPKN for further information.
Learning Objectives
Upon Completion of this course, you will be able to:
Given a scenario, identify Criminal Code offences or other federal statutes that may be applicable to the situation.
Modules in the series:
Target Audience
Sworn Police, Public Safety Officer, Peace Officer / Special Constable, Other Federal, Provincial and Municipal Employees
Content Provider
Content for this course was developed by instructors of the Advanced Patrol Training Unit of the Ontario Police College.